Bawat has received support from the state-run Danish Green Investment Fund for its use of eco-friendly waste heat in its ballast water management system (BWMS).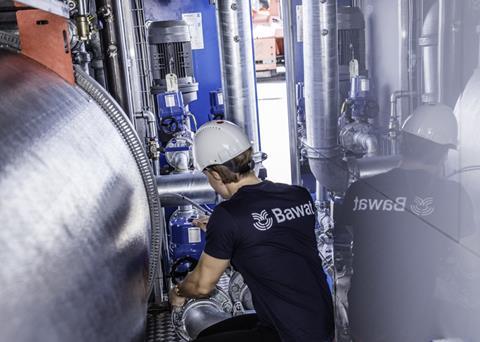 The Denmark-headquartered company, which uses recovered heat from the main engine for pasteurisation of ballast water from 64°C to 72°C, said its unique BWMS process and the fact that there are no filers, chemicals, electrochlorination or UV involved, means that it has won backing from The Danish Nature Agency and the state investment fund supporting it - the Green Investment Fund.
Kim Diederichsen, CEO of Bawat, said: "Bawat has received support from stakeholders for its use of waste heat and the fact that we're not adding anything."
Speaking about the Danish Nature Agency and the Green Investment Fund, he stated: "They are supporting the fact that we are using waste heat, so we are not burning anything or adding anything. That is considered green."
EU funding
Bawat has also received funding from the European Commission's Horizon 2020 programme for its work to seek United States Coast Guard (USCG) type approval because of the system's green profile, said Mr Diederichsen.
The BWMS is well suited for container vessels, general cargo vessels, Ro-Ro and heavy lift vessels and Bawat currently has three ongoing fleet agreements from which it receives data on a daily basis.
Bawat's BWMS received IMO Type Approval by DNV GL in October 2014, US Coast Guard AMS-certified in February 2015 and IMO Type Approval by BV in May 2015. It also passed ABS Design Assessment in June 2015.
Bawat has conducted land-based testing and is now doing ship port tests for USCG type approval. It expects to finish tests at the end of Q1 2019 and then submit documents for approval in Q3 2019, in line with compliance requirements set by the IMO's Ballast Water Management Convention.
The company doesn't foresee any issues in dealing with a potential surge in orders. Mr Diederichsen pointed out that Bawat has operations in Singapore and partnerships in more than 20 countries, enabling it to benefit from a global network.
Pricing is also not an issue Mr Diederichsen insists. "I'd say we are on part with other systems in the market, knowing how to operate, maintain and keep compliance in a system is important. No one really doubts the functionality of pasteurisation – it works and has been proven for so long."