The Motorship Award returns in 2019 honouring and recognising innovative low emissions vessels partnerships in the zero emissions race. A shortlist of four projects has now been finalised!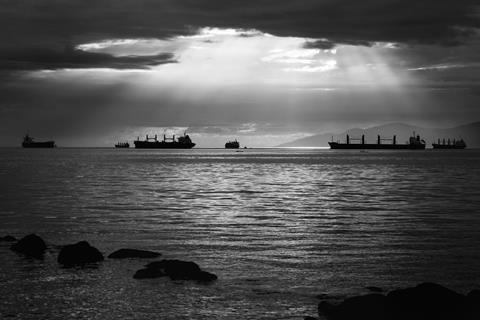 The four finalists will present their projects at Propulsion & Future Fuels 2019 from 19-21 November. Entrants were asked to submit projects which engaged a minimum of two industry sectors and whose projects focused on fuels, containment, infrastructure, engine considerations or class rules and safety.
This year's finalists:
Grimaldi Group – 'Grimaldi Green 5th Generation'
'Grimaldi Green 5th Generation' are the first examples of a new series of ro/ro hybrid ships, combining the most flexible loading capacity options with green technologies, featuring a list of innovative elements under patent/copyright with the objective of producing "Zero Emission in Port". The GG5Gwill be able to transport over 7,800 linear meters of rolling freight, equivalent to around 500 trailers. The loading capacity of their garages is double compared to that of the largest ships currently operated by the Neapolitan Group, and triple compared to the previous generation of ro/ro ships. Nevertheless, they entail the same fuel consumption at the same speed:this means a doubled efficiency measured in consumption per ton transported.
Hurtigruten – 'Hurtigruten to power cruise ships with liquified biogas'
As the first cruise line in the world, Hurtigruten will power their ships with liquified biogas (LBG), fossil-free, renewable fuel produced from dead fish and other organic waste. Cutaways from fisheries and other organic waste will soon be used to power Hurtigruten's fleet of green cruise ships. With a growing fleet of 17 ships, Hurtigruten is the world's largest expedition cruise line. The company has invested heavily in green technology and such as battery solutions – and is considered the world's greenest cruise company. The next step: Powering cruise ships with liquified biogas (LBG) – fossil-free, renewable gas produced from dead fish and other organic waste.
WeTech – 'The First RoPax Ferry in the world with Zero-Emission Sailing Mode'
WE Tech Solutions Oy (WE Tech) has been awarded the contract for delivery of an avant-garde Hybrid Electric Propulsion solution to Rauma Marine Construction Oy (RMC). The solution includes Propulsion drives, generators, Energy Storage System (battery banks and DCDC converters), Main Propulsion Switchboards, Shore connection switchgears, Energy Management System and the Propulsion Control System. WE Tech and RMC will together bring Wasaline's new RoPax ferry to the next level of sustainable shipping. The new ferry is being built by RMC in Rauma Finland and is scheduled for delivery in May 2021.
Stone Marine Propulsion – 'Gate Rudders'
Gate Rudders are the result of a research and development project that has spanned several years to develop a rudder system for vessels which would have a significant positive effect on a vessels fuel consumption and, as a result, its emissions. While this was the primary aim of the inventor and development team it soon became apparent that Gate Rudders would add a list of other benefits to the fitted vessel in terms of its manoeuvrability and its ability to handle heavy weather. The resulting design has proved very successful in achieving its main aim as shown, not just by the test results, but also the in service figures that are being produced by the vessel already fitted with Gate Rudders. The tests show that the Gate Rudders provide considerable amounts of extra thrust compared with drag inducing flap rudders.
The overall winner will be decided through a delegate vote on 20 November 2019.
To have your say on the winner of this year's Motorship Award book your place today! Contact the events team on +44 1329 825335 or email conferences@propulsionconference.com.