US-based Hyde Marine is to supply its Hyde Guardian HG150 ballast water management system (BWMS) for VT Halter Marine – the 300th Hyde Guardian unit sold.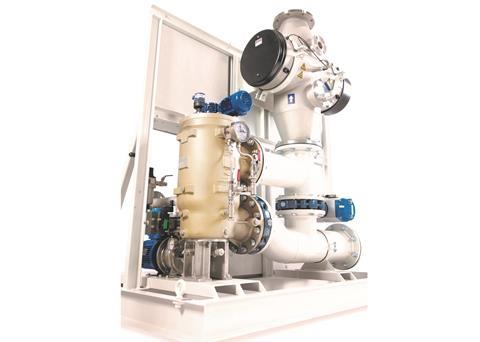 Hyde's BMWS is said to be ideal for vessel applications that have short runs, operate in multiple salinities, or require quick turnarounds.
In this case, it will be installed on a tug boat for an articulated tug barge (ATB) being built by VT Halter Marine for Bouchard Transportation.
Additionally, two Hyde Guardian Gold HG 1000GX-ATB units have been sold by W&O Supply, Hyde's sales distributor in the US and Canada, for the Bouchard Transportation ATB being built at VT Halter Marine's Pascagoula facility.
Hyde says its Guardian Gold is ideal for retrofits as it provides the compact size required by a growing number of ship owners and operators, while maintaining robust construction and technological specifications necessary to meet stringent ballast water treatment regulations.
Elsewhere, Hyde will retrofit eight cable laying ships for TE SubCom's Reliance Class vessels, which are specifically designed and built for cable maintenance and construction, trenching, mattressing, and salvage operations. The installations will feature HG 150 units.