The International Maritime Organization launched a major five-year multilateral research project into marine biodiversity on 18-20 March at its London headquarters.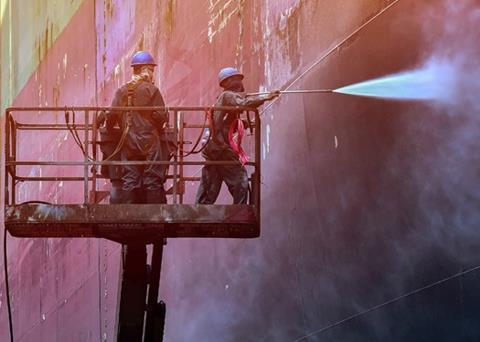 The IMO-led GloFouling Partnerships project will focus on addressing bioinvasions by organisms which can build up on ships' hulls and other marine structures.
The project is a collaboration between the Global Environment Facility (GEF), which is providing a USD6.9m grant, the United Nations Development Programme (UNDP) and IMO. Representatives from 12 lead partnering countries, four regional organizations, IOC-UNESCO, the World Ocean Council and numerous strategic partners attended its first Global Project Task Force meeting for the GloFouling Partnerships project. The IMO will focus on shipping, while the other sectors will focus on other relevant marine sectors, such as ocean-based renewable energies, aquaculture, offshore structures and recreational activities, including sailing.
"This milestone event marks the real start of this exciting project, the first-ever globally coordinated effort to address biofouling - not just from shipping, but from all marine sectors," said Jose Matheickal, representing IMO's Marine Environment Division.
National administrations and regional IGOs will work with the project to analyse their needs and develop baseline and economic assessments that will help decision makers draft new policies or action plans to implement the Biofouling Guidelines issued by the International Maritime Organization (IMO) in 2011.
Some of the next steps expected from the GloFouling project will include setting up national task forces in the 12 participating countries drawn from developing nations and Small Island Developing States, which include a number of Pacific Ocean island states, Brazil, Ecuador, Indonesia, Mexico, Peru, the Philippines and Sri Lanka. Australia, Canada, Germany, New Zealand and Sweden are also contributing to the project as strategic partners.
The project expects to launch a Global Industry Alliance for Marine Biosafety as a vehicle for enhanced partnership between the public sector and the maritime industry. This partnership between the GloFouling project and the private sector would seek to reproduce the success of previous private-public initiatives, such as the GloMEEP-GIA.
The introduction of invasive aquatic organisms into new marine environments not only affects biodiversity and ecosystem health, but also has measurable adverse effects on a number of economic sectors such as fisheries, aquaculture and ocean energy.