Coatings supplier Jotun has deployed DNV GL's big data platform to anticipate how much product it needs at port.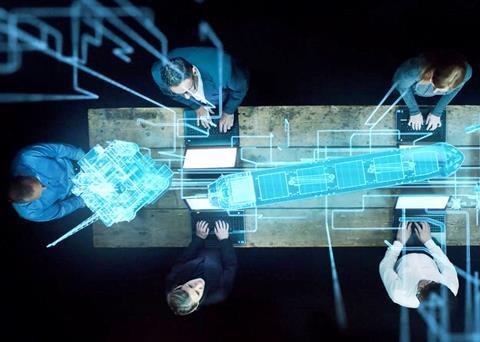 The supplier is using the Veracity platform's estimated time of arrival (ETA) dataset to ensure supply. A team from DNV GL have cleaned data from AIS transponders and developed an algorithm that predicts arrivals at ports.
"Veracity is making paint digital," said Bjørn Tore Markussen, managing director of Veracity. "Jotun has recognized that even products that seem as analogue as paint can benefit from digital solutions. This is an example of how Veracity is not simply a platform for data but also a place for collaboration."
DNV GL is currently developing ETA Enhanced, which will more accurately predict the arrival of vessels by utilizing specific data about various vessels from the asset owners themselves.
Jotun, an early member of the Veracity pilot programme, began its digitalisation strategy six years ago with the launch of extensive hull performance monitoring under its Hull Performance Solutions guarantee.
Geir Axel Oftedahl, business development director, Jotun said: "A platform like Veracity opens new opportunities for us. Instead of Jotun acting alone or bilaterally with DNV GL, we are able to reach out and tap into the capacities from a range of different partners."