The Korean Register of Shipping (KR) expects hydrogen to represent one of the three main fuel types in its zero emission vessel designs, a KR representative announced during the Kormarine conference in Busan in October 2019. Other fuels include LNG, LPG, ethanol and methanol, and bio-fuels.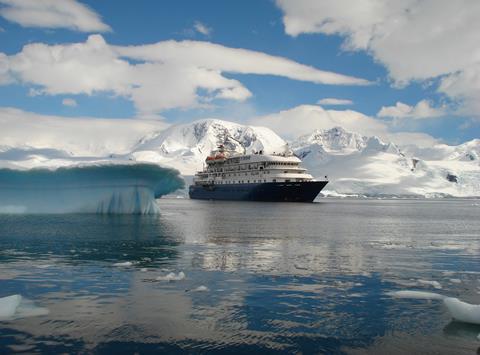 The zero-emission vessel project involves collaboration between shipyards, ship owners, OEMs, and classification societies, along with support from the national authorities.
The project involved research in a number of different areas, ranging from hull form optimisation, through to the integration of advanced materials, such as HSS (high strength steels) or high strength polymers for superstructure lightweighting. A particular focus was on the application of superconductor materials to improve the efficiency of podded propulsion units.
The main focus of the development was on the fuel type that the future vessel would use. The three main alternatives were LNG and synthetic LNG fuels, hydrogen and hybrid ships. Of the three, the delay until hydrogen shipping is commercially viable is likely to be the longest, given the safety, regulatory and infrastructure issues that need to be addressed.
The project includes the development of either a liquefied hydrogen carrier, or hydrogen-fuelled vessel. KR expects short-sea passenger vessels to be propelled by hydrogen fuel cell technology.
The project identified a number of areas for development including cryogenic hydrogen storage technology, thermal insulation technology, and the liquefaction technology required to produce liquefied hydrogen at -253 degrees centigrade.
The announcement follows Korea's announcement of a national hydrogen strategy in January 2019, which established the intention of creating a network of hydrogen industries including energy production, storage, transportation, safety and mobility by 2040.
The strategy unambiguously set the country the goal of becoming the world's leading producer of hydrogen powered cars and fuel cells by 2030. Similarly, ambitious goals around the development of domestic and import hydrogen logistics chains were established, including the development of a network of 1,200 hydrogen refuelling stations by 2040.
The focus on hydrogen was influenced by the Korean government's decision to selected Busan Port as a CO2 free clean port.
The move to eliminate CO2 emissions from the port will require the decarbonisation of port infrastructure, as well as the introduction of greater automation and digitalisation within Busan Port's western container terminal expansion.
KR had signed an agreement with Busan Port Corporation in 2018 to build a hydrogen-based energy independent port, supporting technology for building low emission ships.