Methane gained a lot of attention at COP26, and it could be good news for proponents of LNG as bunker fuel, but a global perspective is needed.
The Global Methane Pledge proposed by the EU and US and supported by over 100 nations at COP26 in November commits the signatories to reducing methane emissions by 30% by 2030. While the Pledge's direct consequences are likely to be felt most keenly in the Upstream and agricultural sectors, it is likely to have an effect on IMO-level discussions around LNG.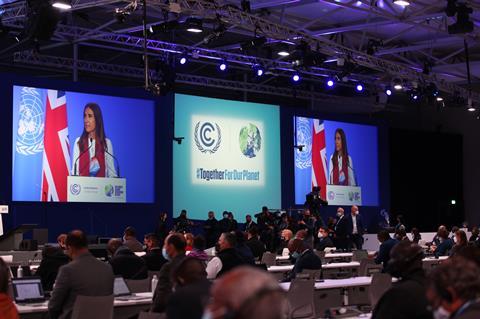 Industry organisation SEA\LNG welcomed the Pledge. Stronger regulation of methane emissions should create more certainty for the shipping industry regarding LNG's positive emissions benefits, says Chairman, Peter Keller.
Keller noted methane slip from all marine engine types is expected to be negligible by 2030, noting that WinGD had just set a record for Otto Cycle engines, successfully lowering methane emissions below 1g/kWh. Rather it is well-to-wake (WtW) emissions that are more concerning, and not just for LNG. Keller says that the Pledge highlights the importance of WtW measurement of GHG emissions from all marine fuels. These emissions include carbon dioxide, methane, and nitrous oxides as well as methane. "Comprehensive WtW measurement is the only way to accurately compare the viability of future fuels in a decarbonised shipping industry."
Multiple fuels, including LNG, will be needed to support shipping's decarbonisation, says Keller. Hydrogen, manufactured through the electrolysis of water using renewable electricity, when available at scale, will deliver a net-zero fuel for LNG powered vessels through the use of renewable synthetic LNG. It will be fully interchangeable with today's LNG engine, storage and bunkering infrastructure. Until then, bioLNG as a drop in fuel will offer significant GHG emission reductions beyond what LNG already delivers today, up to 23% on a WtW basis.
Dr Bryan Comer, Marine Program Lead at the International Council on Clean Transportation, emphasised that regardless of any reduction at an individual asset level, shipping was emerging as a relatively new and growing source of methane emissions. Methane emissions from ships grew 150% between 2012 and 2018, according to the Fourth IMO GHG Study.
"If countries are serious about reducing methane emissions 30% by 2030, then they should do everything they can to avoid new sources of methane emissions, including from LNG-fuelled ships. LNG only represents about 3% of global fuel consumption as of 2018 according to the Fourth IMO GHG Study, but by capacity, about one-quarter of cargo ships and half of new container ships are designed to run on LNG."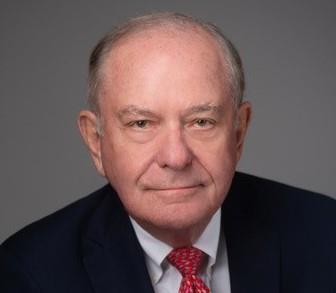 "The Pledge shows that the time for using natural gas as a bridge in all sectors has come to an end. The transition must now be from fossil fuels, including LNG, to renewable fuels that have low or zero life-cycle carbon dioxide equivalent emissions, paired with wind-assisted propulsion and hull air lubrication, as well as more efficient operations like slowing down, plugging in to shore power, or using batteries or fuel cells for zero in-port operations."
While over 70% of the global economy has signed the Pledge, mitigation potential varies. The largest potential in Europe and India is in the waste sector. In China it is from coal production followed by livestock, while in Africa it is from livestock followed by oil and gas. In the Asia-Pacific region, excluding China and India, it is coal and waste, and in the Middle East, North America and Russia it is from oil and gas. From this perspective, it is noteworthy that some largest exporters of LNG have not so far signed the Pledge: Australia, Qatar, Russia, Malaysia, Algeria and Trinidad & Tobago, Oman and Brunei.
Methane - the facts
Methane is a short-lived climate pollutant with an atmospheric lifetime of roughly a decade (CO2 stays in the atmosphere for hundreds of years). Intergovernmental Panel on Climate Change (IPCC) research shows that it is responsible for at least a quarter of today's global warming. The recent Global Methane Assessment launched by the United Nations Environment Programme (UNEP) and the Climate and Clean Air Coalition predicts that cutting human-caused methane by 45% this decade would avoid nearly 0.3°C of global warming by the 2040s.
According to UNEP, methane from fossil fuels accounts for 35% of the total emissions resulting from human activity (agriculture accounts for 40% and waste for 20%). In the fossil fuel sector, oil and gas extraction, processing and distribution accounts for 23%. With pre-existing technology, a 75% reduction in methane emissions from the upstream oil and gas sector is possible, 50% of this could be done at no net cost. Actions include fixing leaks and reducing venting.