Wärtsilä has developed a cryogenic fuel supply and combustion concept that combines the advantages of Diesel and Otto cycle technology and comes as a modular add-on for existing 2-stroke engines.
The patented technology will be launched commercially as part of Wärtsilä's 2-stroke future fuels conversion platform during the first quarter of 2022. The platform will enable the fast and cost-effective conversion of 2-stroke main engines to operate on clean-burning future fuels. The conversion will initially enable operation on LNG with negligible methane slip from the engine, but the modular design provides a platform that will be further developed to allow for the adoption of alternative green fuels such as ammonia and methanol as they become commercially available.

Cryogenic fuel
A world-first feature of the concept is the cryogenic fuel supply system and new combustion concept. Cryogenic LNG is supplied directly to the engine at around -150°C and at low pressure, rather than heating it to around 40°C as is done for other engine types. This eliminates the need for expensive, energy-demanding and high-maintenance equipment and means the footprint of the fuel supply system is minimal, maximising retrofit installation flexibility. On-engine pressure amplification and gas expansion using existing energy sources mean further savings on equipment and energy costs.
Sangram Kishore, General Manager of the Product Management & Engineering department within Wartsila Ship Power 2 stroke business, says the system combines the best of Diesel and Otto cycle combustion. It has the negligible methane slip and high compression ratio of Diesel cycle without the bulky, expensive fuel supply components and the simplicity and low energy demand of Otto cycle without the methane slip.
"We have been working on this for around two and a half years now, and through our testing we were successfully able to go from the pre-mixed combustion that you typically see in Otto cycle to diffusion combustion, characteristic of the Diesel cycle. It is something very different, and the standard formulas for fuel behaviour do not apply," says Nanda, who notes that the testing has involved the full-scale LNG supply system to simulate onboard conditions.
Energy efficiency has been a key consideration. The fuel pressure is amplified using servo oil power already available from the engine and jacket cooling water is used to raise the temperature of LNG to expand it to gas. "We looked at the GHG emissions impact of the whole platform, not just the engine itself," he says. "In this respect, it is a fundamentally different concept to existing systems, because the fuel supply is extremely simple with submerged pumps in the LNG tank sending the cryogenic fuel to the engine, and up until then, nothing else is needed. All the fuel preparation happens on the engine." He notes also that the new system is specifically designed to be easy and safe for crews to operate and maintain.
The development program has recently been concluded with successful initial engine tests in the Wärtsilä two-stroke engine laboratory in Trieste. Tests on a single cylinder will be expanded once the test engine is fully converted early next year. With such a new concept, testing protocols and simulations have had to be developed from scratch, said Nanda.
The packaged platform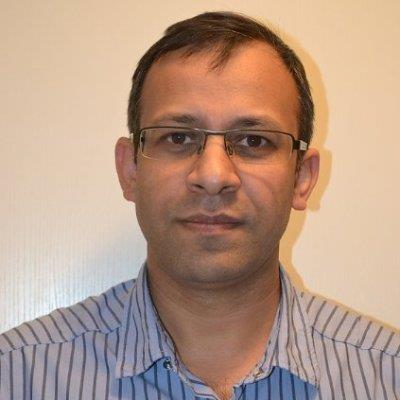 The new equipment required for retrofit is skid mounted where possible to expediate installation. To ensure fuel flexibility, storage tanks and piping can be specified to be future-fuel compatible in advance, and a new flexible steel pipe has been incorporated to ensure retrofit is possible even where space is limited.
The modular add-ons for retrofitting include an additional control system for the new cryogenic fuel added adjacent to the engine's original one which will continue to control diesel combustion. The cylinder cover has been redesigned and two new injectors added, to ensure flame propagation and complete burn of the injected fuel. "It's like a shower," says Nanda. "This is new. It has not been done before, and we will continue to test different configurations."
Fuel flexibility
The platform has the flexibility to handle methanol or ammonia and the higher volume of diesel needed for its combustion with only minor modifications to, for example, the pressure amplifier and the accumulator that distributes the fuel to the injectors. The aim is to enable ship operators to switch between fuels with minimal effort. This could mean using LNG for a time on a particular route then switching to ammonia or methanol for different operational profile if bunkering of those fuels becomes available.
Hydrogen fuel is an option for the future, but is not being pursued immediately because the relatively large fuel storage tanks required make it unsuitable for retrofitting on ocean-going ship, at least at present. To overcome this, Wärtsilä is also working with class society RINA, ABB, Helbio - a subsidiary of Metacon, the Liberian Registry, and an energy major to develop an onboard LNG to hydrogen reformer. The concept is based on combining LNG with steam to produce hydrogen and CO2. The hydrogen produced would be used directly in a mix with natural gas in internal combustion engines or in fuel cells, thus eliminating the need for hydrogen to be stored onboard.
Conversion potential
The multi-fuel retrofit platform is aimed at vessels operating with two-stroke, electronically controlled engines, including both large and smaller bore engine types. Initially Wärtsilä/WinGD branded engines will be targeted, but the technology can be applied, in principle, to any electronically-controlled 2-stroke engine.
Key benefits of the retrofit include reduced emissions and GHG footprint with negligible fuel slip and overall low energy consumption, long-term CII compliance and extended operational lifetime for the vessel, straightforward retrofitting concept minimising off-hire, fuel flexibility future-proofing and short pay-back time and access to sustainable financing.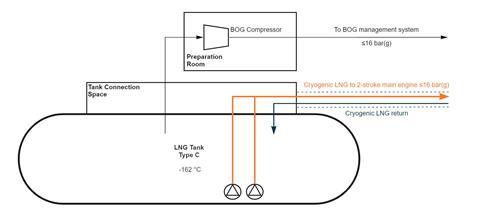 Stam Achillas, Head of Business Development & Sales, 2-Stroke Fuel Conversions, notes that many shipowners have vessels that are five to 10 years old and that ships that run on VLSFO are still being built. "There are tens of thousands of vessels in the existing fleet that will still be sailing in the 2040s and it would be illogical to scrap them all. That is the reasoning behind this new system from Wärtsilä's perspective," he says. "We see the trend to towards future fuels and lower emissions, certainly, but newbuildings alone cannot solve the problem of shipping's decarbonisation. We need to do something today, and we made a promise to our customers that technology would be available and it would be competitive and easy to retrofit. That was our pledge, and that is what we have done."
Achillas believes the business case should be evaluated in the broader context of decarbonisation. Shipowners should consider what it would mean for the commercial viability of their existing vessels if they do nothing. "The CAPEX of our system is lower than other solutions, making it a more modest investment with a shorter payback time."
System installation
The system can be installed in three weeks during a typical drydocking. The scope of the conversion includes per cylinder: cylinder cover with fuel/gas injectors, high-pressure accumulator, gas evaporator (LNG only) and fuel pressure amplifier. Per engine, it includes: rail box enclosure with ventilation system, engine control system upgrade, instrumentation, sensors, cabinets and cables, safety and monitoring system extension, turbocharger rematching, on-engine piping, on-engine platform conversions and safety spare parts.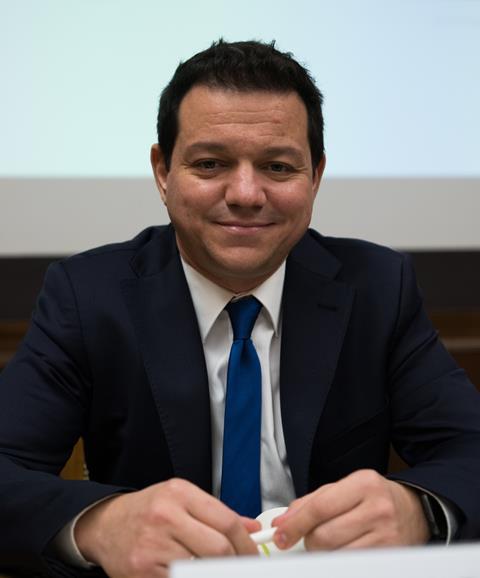 Wärtsilä is able to specify and deliver the full spectrum of fuel conversion solutions for merchant ships. This means: fuel gas supply system including LNG tank, 2-stroke main engine conversion, 4-stroke auxiliary engine conversion or replacement, boil-off-gas management system and safety systems. The company also offers extended support to customers with its digitally-enabled lifecycle solutions.
Onboard testing
MSC Shipmanagement has collaborated with Wärtsilä throughout the development as a key partner in the piloting and advancement of the platform towards future fuel applications. "We have been following the development of this innovative conversion solution with high interest, and we regard it as a supporting element in MSC's journey towards net zero decarbonisation by 2050. Together with Wärtsilä we have high expectations for the next steps of this initiative, which starts with technology demonstration on one of our larger container vessels with a Wärtsilä RT-flex96C-B main engine, and which will continue to make our existing fleet ready to meet future emissions needs," says Prabhat Jha, CEO and Group Managing Director of MSC Shipmanagement.
A system is expected to be installed by the end of 2022, and this vessel will be used to test different fuel types, supported by connection to Wärtsilä's remote expertise centre. The first commercial conversion project is expected to be completed by mid-2023.