Brunvoll has won a long-term contract for shock-qualified retractable azimuth thrusters from Navantia in Spain. Navantia has ordered the thruster systems for the construction of five F110 frigates for the Spanish Navy.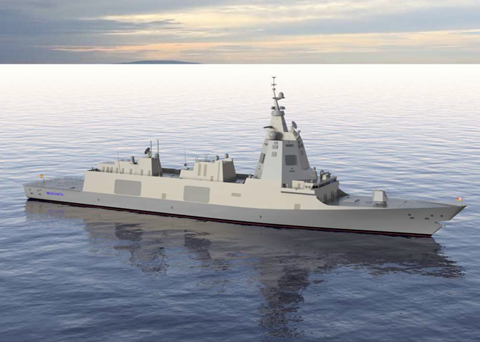 The series of five 145-metre long multifunctional, anti-submarine heavy frigates has been ordered to replace six older vessels. The vessels' design features a high degree of automation. The vessels displace 6100 tons and will have a crew of 150. The vessels will be delivered between 2023 and 2028.
"We have had a long-standing collaboration with the Spanish shipyard group Navantia ever since the yard installed the shock-qualified retractable azimuth thrusters in the five Norwegian frigates of the Fridtjof Nansen class," said Per Olav Løkseth, Marketing Director at Brunvoll.
Brunvoll began delivering retractable azimuth units to coastguard vessels in the 1970s, with an order for the Norwegian Coastguard's Andenes class. Most recently, Brunvoll delivered 9 orders for the French Navy's FREMM class of vessels.
Brunvoll's retractable azimuth thrusters are also used in commercial shipping, including most notably the shuttle tanker segment.