Lubrication of gas-powered marine engines with TALUSIA UNIVERSAL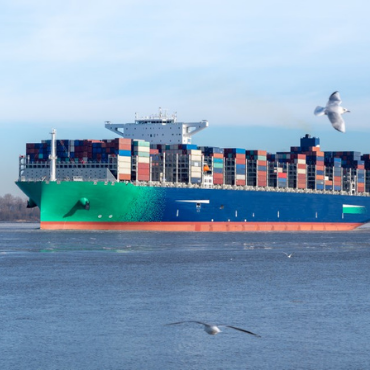 Choosing TALUSIA UNIVERSAL will deliver efficiencies in engine performance to meet with today's IMO operating parameters and new fuel choices.
Approval received by WinGD and MAN ES is great recognition of TALUSIA UNIVERSAL's outstanding performance and compatibility across today's widest range of fuel options.
IMO2020 regulation has transitioned the shipping industry towards lower sulfur fuel oils and has encouraged the exploration of options to meet stricter gas emission reduction targets. With new fuels and engine technologies coming into play, engine lubrication must adapt to help ship operators achieve safer operations, and higher levels of performance in a more complex environment.
TALUSIA UNIVERSAL is designed as a single cylinder oil that covers the full range of IMO2020 compliant fuels (from 0.0% to 1.5% sulfur content, including LNG), aligning perfectly with ship operator fuel strategies.
As a single oil solution, it makes the onboard operation, supply and management of lubricant easier as operators and engineers using 2-stroke engines no longer need to match different BN lubricants to different fuel types, avoiding complex BN management and CLO switching.
More insights
Discover why TALUSIA UNIVERSAL is at the heart of a record breaking first in North America at
[https://www.totallubmarine.com/blog/community/lubmarine%E2%80%99s-talusia-universal-heart-record-breaking-first-north-america]
Read the latest press release on WinGD's validation of TALUSIA UNIVERSAL
[https://www.totallubmarine.com/newsroom/pr/wingd-validates-talusia-universal-lng-dual-fuel-mode]
Read the press release on MAN ES's validation of TALUSIA UNIVERSAL
[https://www.totallubmarine.com/blog/technical/man-es-awards-nol-talusia-universal]
Discover more about TALUSIA UNIVERSAL and its advanced clean engine chemistry at https://www.totallubmarine.com/innovation/talusia-universal
Already enjoying a worldwide distribution network, TALUSIA UNIVERSAL is available in all Lubmarine's global port locations https://www.totallubmarine.com/ports