Maersk and Wallenius Wilhelmsen are investigating the viability of an advanced biofuel, LEO, which includes ethanol and lignin.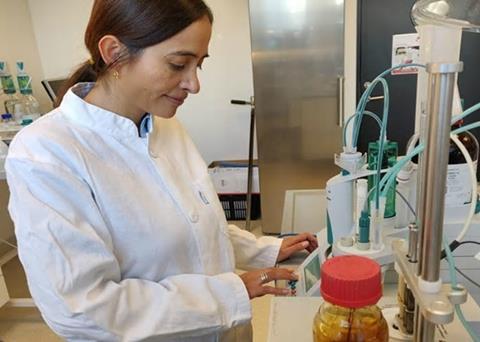 The project includes Copenhagen University and a number of major customers, including BMW Group, H&M Group, Levi Strauss & Co. and Marks & Spencer. The organisations have formed the LEO Coalition to explore the environmental and commercial viability of LEO.
"Shipping requires bespoke low-carbon fuel solutions which can make the leap from the laboratory to the global shipping fleet. Initiatives such as the LEO Coalition are an important catalyst in this process," said Søren Toft, Maersk Chief Operating Officer.
Lignin is a structural bio polymer which contributes to the rigidity of plant cells. Lignin is isolated in large quantities as a byproduct of lignocellulosic ethanol and pulp and paper mills. Currently, it is often incinerated to produce steam and electricity.
As a second-generation biofuel, fuel produced from lignin has less direct impact on human food chains, which is expected to be one of the environmental issues addressed in the study. A secular decline in consumption of wood and paper products in recent years has also driven increased focus on alternative end-uses for wood and paper by-products in some countries with substantial commercial logging sectors.
Copenhagen University is currently running the laboratory-scale development of this potential marine fuel. The project aims to move into phase II – testing the fuel on actual vessel engines – in the second quarter of 2020. Following a successful phase II, phase III will begin – the scaling up of LEO fuel production.
Maersk identified three fuel types, alcohol, biomethane, and ammonia, as the best positioned fuels for paths to net zero fuels on 24 October, in a joint study with Lloyds Register, adding that operational and logistical issues with ethanol and methanol use had been addressed.
Various possible production pathways directly from biomass and/or via renewable hydrogen combined with carbon from either biomass or carbon capture were possible.
Søren Toft stated that Maersk would dedicate "80% of its focus" on research into the three solutions.