Danelec Marine has agreed a deal to acquire KYMA A.S., the Norway-based digital ship performance monitoring specialist. The combined company is expected to become the world's largest maritime data collection solutions provider.
Based in Ulset on Norway's west coast, KYMA develops and manufactures specialist performance monitoring software and products for all types of vessels. With an installed base of over 5,000 vessels worldwide, KYMA is recognized as a Tier-1 supplier, with products and services delivered to over 400 shipping companies and yards including Hyundai, MSC, Maran Tankers, BW Group and Samsung Heavy Industries.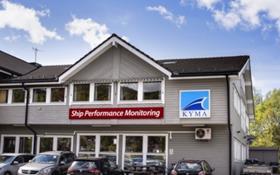 The acquisition will unite KYMA's performance monitoring software with Danelec Marine's experience of manufacturing Voyage Data Recorders and ship-2-shore data solutions. Through strategic partnerships with Inmarsat and 3rd party analytics companies, Danelec's leading IoT solutions enable automatic data collection, transfer, storage, extraction and analysis of ship-2-shore data
The combined company will have over 10,000 ships using its solutions globally to optimise travel routes and vessel performance, as well as to provide reporting of CO2 emissions. The company's SaaS platform allows for automatic and digitalised data collection, which plays a critical role in enabling correct, convenient, and effective emission reporting to comply with international maritime emission regulations.
Casper Jensen, CEO at Danelec Marine, commented: "We are proud to welcome the KYMA team into the Danelec family. Together, we will create a global leader in maritime data collection and smart shipping technologies to provide accurate, regular, and reliable data to safeguard the competitive advantages, and regulatory compliance status of shipping businesses worldwide. We look forward to working together with the KYMA and Verdane teams to deliver on our vision of generating value from maritime data."