P&O Ferries has signed an agreement to roll-out a Digital Twin based performance monitoring solution over its chartered fleet. The operator has selected a Digital Twin solution developed by Netherlands-based We4Sea.
The performance monitoring solution is intended to help the ferry operator reduce fuel consumption and emissions from ships. The software module developed by We4Sea offers particular advantages for charterers that do not have the option of installing monitoring equipment, and often do not even have direct access to the vessel. P&O Ferries is not the owner of many of the vessels they operate.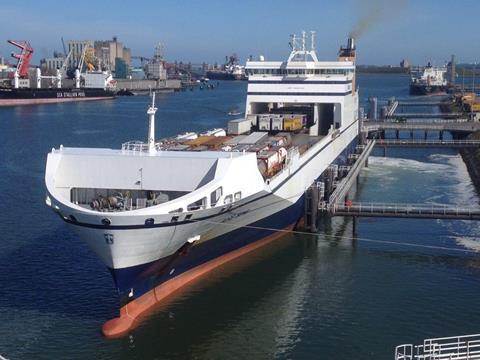 The proprietary Digital Twin technology of We4Sea enables the building of a digital sister vessel with all relevant technical characteristics of the real vessel. This data is enriched with other data sources, such as data on vessel speed, draught, weather conditions, wave heights, currents, and wind. The Digital Twin is capable of transforming this big data pool into real-time actionable management information.
We4Sea notes that actionable management information extends beyond simply identifying less efficient vessels through fleet benchmarking exercises, through speed optimisation decisions, and finally includes identifiying the right moment for hull maintenance procedures.