New for 2018, The Motorship Award will reward collaborative projects that are reducing emissions, including cutting sulphur or NOx emissions, whilst meeting tough energy efficiency requirements.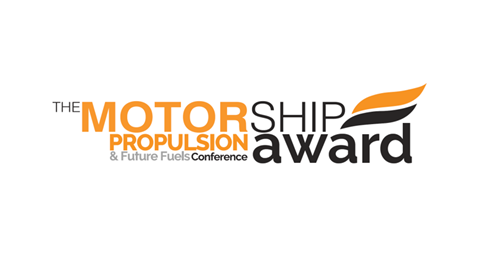 Projects included feature at least two of the following: ship owners, shipyards, classification societies, naval architects, equipment/fuel suppliers and academic institutions. From the selection of projects entered, a shortlist was selected based on their impact on fuel consumption, capital and operating expenditure and applicability across the shipping industry.
The second of four projects shortlisted is from TecnoVeritas Services of Engineering & Systems Technology Ltd and will be presented at 17:00 on Wednesday 14th November.
Enermulsion is an inline fuel conditioning system based on ultrasound technology that processes Heavy Fuel Oil and water, producing engine load optimized water in fuel emulsions, therefore increasing fuel efficiency and reducing engine emissions (CO2, NOx, SOx and PM) and maintenance.
In addition, it requires no engine modifications and no interruptions to the engine operation, as it is an automated inline system. It improves combustion efficiency and thus thermal efficiency, resulting in better specific fuel consumption. Enermulsion can also be used with lighter fuels such as LFO, IFO and MDO.
The other projects selected to present are:
OV Ryvingen – Innovation in hybrid propulsion for multipurpose vessels from Rolls-Royce Marine & the Norwegian Coastal Administration;
Variable Speed Generator Solutions – the innovative solution for the sustainability of the global shipping from WE Tech Solutions Oy; and,
The first ever "mega" LNG containerships from WinGD, GTT, Wartsila & CMA CGM
See more on the conference programme.
Hear from all four shortlisted projects and vote for the winner in the live audience vote taking place on day two of Propulsion & Future Fuels 2018, via the conference app Sli.do.
Ensure you are there to learn about the four innovative projects and have your say on the winner of the inaugural Motorship Award by booking your place here today or by emailing us at conferneces@propulsionconference.com or call +44 1329 825335.