''Variable Speed Generator Solutions – the innovative solution for the sustainability of global shipping'' in the running for the 2018 Motorship Award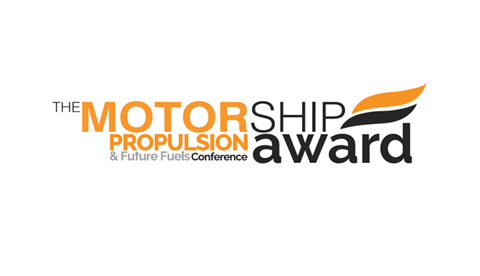 New for 2018, the Motorship Award will reward collaborative projects that are reducing emissions, including cutting sulphur or NOx emissions while meeting tough energy efficiency requirements.
Projects were required to feature at least two of the following: ship owner, shipyard, class society, naval architect, equipment/fuel supplier, academic institution. From a number of entered projects a short list was selected on their impact on fuel consumption, capital and operating expenditure and applicability across the shipping industry.
The third of four projects shortlisted is from WE Tech Solutions Oy and will be presented during the morning session on Thursday 15th November.
WE Tech's variable speed permanent magnet shaft generator solution consists of the variable frequency drive WE Drive™ and the permanent magnet shaft generator. WE Drive™ has compact modular design and a dedicated power management system. It can be operated alone or in parallel with auxiliary generators.
The systems have been installed on 36 vessels including those operated by ESL Shipping, Rederiet Stenersen AS, Terntank Rederi AS and Tarbit Shipping AB.
The technology provides an improvement to electricity generation, can be used to avoid black-outs and to decrease the usage of generators on low load during manoeuvring. Operators of WE Tech's shaft generator have seen up to 30% improvement in energy efficiency.
The other projects selected to present are:
OV Ryvingen – Innovation in multipurpose vessels from Rolls-Royce Marine & the Norwegian Coastal Administration;
Enermulsion – Fuel Conditioning System from TecnoVeritas; and,
The first ever "mega" LNG containerships from WinGD
See more on the conference programme.
Hear from all four shortlisted projects and vote for the winner in the live audience vote taking place on day two of Propulsion & Future Fuels 2018, via the conference app Sli.do.
Ensure you are there to learn about the four innovative projects and have your say on the winner of the inaugural Motorship Award by booking your place here today or by emailing us at conferences@propulsionconference.com or call +44 1329 825335.