Delegates are invited to join us at the drinks reception for The Motorship's Propulsion & Future Fuels Conference 2019, taking place on 19 November 2019 at the Sofitel Hamburg Alter Wall Hotel.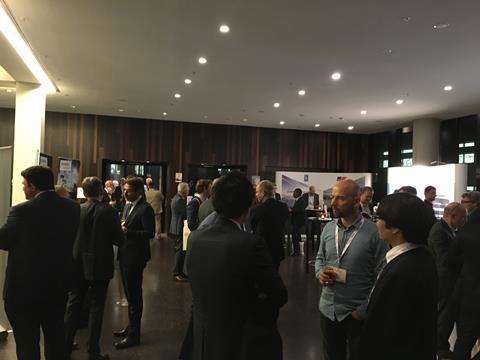 The drinks reception, sponsored by WinGD, will take place at the end of day one in the foyer outside the conference room. WinGD, headquartered in Winterthur, Switzerland, have been powering merchant shipping since 1898. Their innovative technology is behind the propulsion power of all types of deep-sea ships world-wide.
The reception offers an opportunity for delegates to engage with other industry leaders and discuss the challenges facing the industry as well as future opportunities. This is a great networking opportunity, with a selection of beer and wine served throughout the reception.
Our drinks reception is a value added extra for the conference, so delegates can make the most of their time out of the office and continue their discussions on the day's presentations in a relaxed setting outside of the conference room. The conference dinner is held after the drinks reception, to enable further networking.
Book your place today online, by emailing the team at conferences@propulsionconference.com or call +44 1329 825335.