The Motorship Propulsion & Future Fuels 2021 conference dinner will take place on Tuesday 2nd November 2021 at Barefood Deli, Hamburg.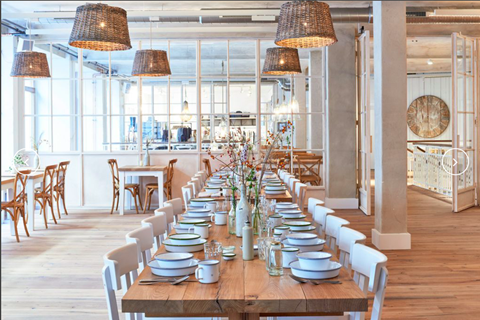 Barefood Deli is located just a short 10 minute walk from the conference venue, Le Méridien Hotel, Hamburg. You can expect a dining experience based on New York Deli culture and an authentic, positive atmosphere, which is idea for networking.
The dinner included three beautifully prepared courses in a stunning setting and was a great evening for all.
For more information about this restaurant, please click here.
Dress code for dinner is: smart casual. Attendance at the Networking Dinner is included as part of a delegate package. For further information contact the Events team on +44 1329 825335 or email: conferences@propulsionconference.com.
Take a look at the conference programme to see other confirmed sessions and speakers.
Your delegate space will include:
Conference attendance with lunch and refreshments on both days.
Full documentation in printed and electronic format.
Place at the drinks reception (2 November 2021).
Place at the Conference Dinner (2 November 2021).
Place at Technical Visit (4 November 2021)
Book online today or contact the team on 44 1329 825335. You can also email conferences@propulsionconference.com