Damen Shipyards Group has received an order from The Newfoundland and Labrador Provincial Government for a state-of-the-art, 80m Ice Class ferry, its first ferry contract on the East Coast of Canada.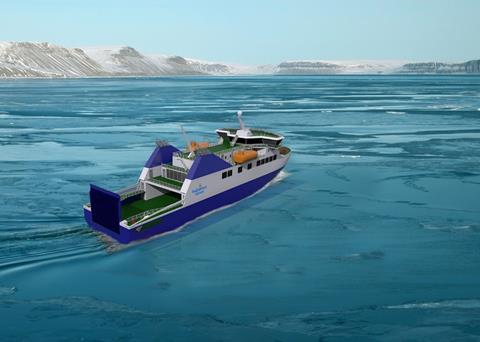 Jan van Hogerwou, Manager North America, Damen Shipyards Group, pointed out that the East Coast of Canada is not a new market for Damen.
It has previously licensed the Spa 4207 patrol boat design to Irving Shipyards for local construction for the Canadian Coast Guard. Its also rceently delivered two high-end pontoons to a Canadian operator for deployment at a large offshore project in Newfoundland and Labrador.
"However, this will be the first ferry project on the East Coast of Canada and that really excites us. The 80m ferry was designed by a Canadian engineering firm and the Damen Shipyards Group looks forward to further enhancing the working relationship with this company to ensure that this new vessel meets all possible requirements," Mr van Hogerwou said.
The investment in the new ferry is part of the Government's vessel renewal programme – it will replace the aging MV Captain Earl Winsor.
Scheduled for delivery in September 2015, the 14 knot ro-ro ferry will be able to carry up to 200 passengers and 60 vehicles. It will operate on the Fogo Island-Change Islands service.
Together with the Newfoundland and Labrador Provincial Government, Damen says it's also exploring more opportunities to get more closely involved in the local community and further development of the shipbuilding industry in the region.