Mercator Media Ltd announces the postponement of Propulsion & Future Fuels, due to take place from the 18-20 May. The conference will now be taking place from 2-4 November 2021 at the Le Méridien Hotel, Hamburg.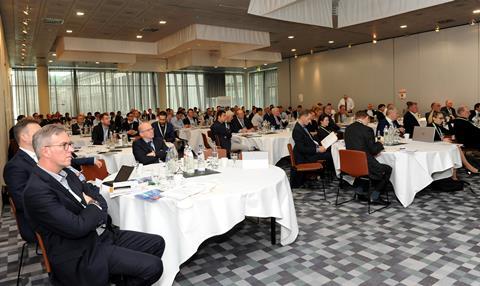 Mercator Media have taken the decision to reschedule as a result of the continued impact of COVID-19 which threatens to restrict the ability to network and enjoy the more social aspects of the conference.
The primary concern continues to be the safety and well-being of all speakers, delegates, sponsors and staff who commit to taking time out of work year-on-year to be part of the conference.
Propulsion & Future Fuels is excited to offer the opportunity to meet face-to-face once again to exchange knowledge and experience and make new connections later this year in November.
Mercator Media are pleased to announce that Deputy Secretary General of BIMCO, Lars Robert Pedersen, and Martin Kroeger, Managing Director of the German Shipowners' Association VDR, will continue to Chair the event. Propulsion & Future Fuels remains dedicated to providing a meeting place for senior industry professionals seeking up to the minute information. The conference is the destination for the knowledge sharing on future fuel frontrunners such as ammonia, hydrogen, methanol, ethane, VOCs, wind and biofuels.
Marianne Rasmussen-Coulling, Events Director comments "with vaccination programmes well underway throughout Europe, we believe this course of action is the best alternative. We look forward to delivering the successful event our sponsors, speakers and delegates have come to expect in November"
Mercator Media are also delighted to confirm a virtual PFF so that the audience can stay connected. This online conference will take place on Tuesday 18th May 2021, stay tuned for further information.
Save the date – 2-4 November 2021, Sofitel Alter Wall, Hamburg, Germany. Mercator Media wish all of you in the industry a safe time over the coming months and we will see you at Propulsion & Future Fuels!
For more information on the conference and booking your place, email conferences@propulsionconference.com or call the team on +44 1329 825335.