The Motorship Award to honour emissions-cutting partnerships. Ship owners and marine technology suppliers are set to recognise the most promising maritime emissions-cutting projects under a new award scheme organised by The Motorship.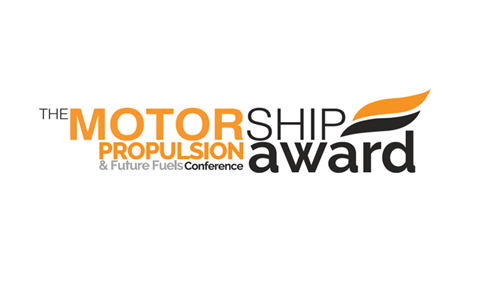 The Motorship Award will be presented at The Motorship's Propulsion & Future Fuels Conference, to be held in Hamburg on 14-16 November. The winner will be determined by a vote amongst conference delegates, with shortlisted nominees presenting their projects in special sessions held throughout the event.
The shortlist will be drawn up through a combination of self-nomination and recommendations made by the event steering committee, which includes representatives from major ship owners, technology providers, class societies and ship owner organisations.
Gavin Lipsith, editor, The Motorship, said: "At our fortieth annual conference, we will explore how shipping can meet increasingly stringent demands on environmental performance. The conference will investigate many current technical developments and ship projects, and The Motorship Award will allow us to look further ahead at promising initiatives that could push shipping towards an era of zero emissions."
Projects will be assessed for their potential impact in reducing emissions, with special consideration given to projects that can help ships cut sulphur or NOx emissions while meeting tough energy efficiency requirements.
To acknowledge the importance of collaboration in solving industry-wide challenges, the award will be open to partnership projects featuring at least two of the following: ship owner, shipyard, class society, naval architect, equipment/fuel supplier, academic institution.
As well as emission reduction potential, the advisory committee will select projects based on their impact on fuel consumption, capital and operating expenditure and applicability across the shipping industry.
The deadline for nominations is 14 September 2018. To discuss a nomination, please contact Gavin Lipsith on glipsith@motorship.com