Captain Wolfram Gunterman, the Director of Environmental Management at Hapag-Lloyd AG has confirmed his attendance at Propulsion & Future Fuels 2019, held from 19-21 November at the Sofitel Hotel Hamburg Alter Wall.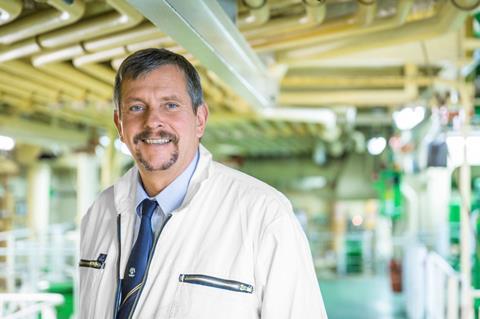 Wolfram will present in the opening session centred around the theme of 'cutting carbon, cutting cost to meet the 2050 deadline'. Within this panel discussion shipowners will tackle emissions reduction within their fleets.
Captain Wolfram Guntermann graduated with his Masters Licence at the Marine Polytechnic Elfleth/Germany in combination with a scholarship at the Plymouth Polytechnic of Marine Science. He also received his Engineers Licence at the Hamburg Polytechnic in order to serve as Ship Operation Officer holding a dual licence.
After setting foot on deck of a vessel for the first time in 1979 he went through the ranks receiving his first command as Master in 1996. He also took various assignments ashore as Trio Tonnage Center London and Director Marine Operations in the Hapag-Lloyd America Office in Piscataway/New Jersey for almost nine years. Upon repatriation to the Hamburg based Headquarters he worked as Projects Director (Passenger Vessel MV Europa 2).
Within his current function as Director of Environmental Management, a lot of challenging opportunities are emerging in light of new environmental legislation and initiatives.
Stay tuned for the release of the programme next week.
To view our other confirmed speakers, click here.
The 20% early bird discount is available today. Book today and save up to €399, visit our website and use code early at the checkout. For more information contact the team on +44 1329 825335 or email conferences@propulsionconference.com