The Motorship's 44th Propulsion and Future Fuels Conference, provides excellent opportunities to gain solutions to current challenges faced by the maritime industry needing to meet the 2030 and 2050 regulatory deadlines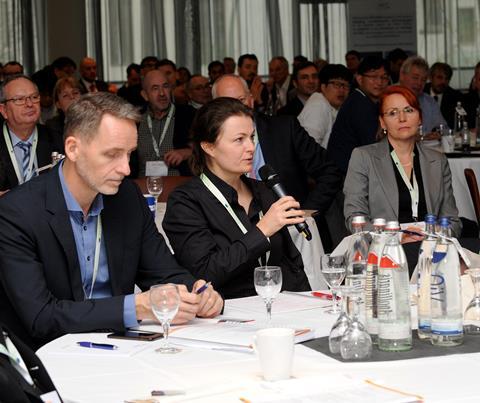 Learn from this year's opening C Suite keynote panellists:
Annika Kroon, Head of Unit D1 Maritime, Transports & Logistics, European Commission
Simon Bennett, Deputy Secretary General, International Chamber of Shipping
Martin Kröger, CEO, VDR (German Shipowners' Association)
Markus Münz, Managing Director, VDMA Large Engines
Wolfram Guntermann, Director Regulatory Affairs, Hapag-Lloyd AG
Moderated by Lars Robert Pedersen, Deputy Secretary General, BIMCO, their discussion will be focused on the Cost of Decarbonisation and Who is going to Pay including carbon levy funding, funding for investment, national incentives, funding for new technology, hypothecation and The Fuel EU Maritime agreement. This will be followed by seven sessions and a technical visit.
The two days of sessions will cover:
The Solutions for 2030
Safety Challenges for New Technology
The Motorship Awards
LNG Beyond Transition
Ammonia
Methanol
Hydrogen
Carbon Capture
Retrofit
Advances in Lubrication
Day 1 features topics focused on the Safety Challenges for New Technology. Learn about the Enabling sustainable scalable fuel pathways – with a focus on Ammonia from Claus Winter Graugaard, Head of Onboard Vessel Solutions, Mærsk Mc-Kinney Møller Center for Zero Carbon Shipping.
Day 2 has a heavy focus on fuels and retrofit, exploring fuels for both two-stroke and four-stroke engines. Learn about the upcoming challenges and opportunities for alternative fuels including MAN Energy Solutions Project AmmoniaMOT, ABB's containerised marine fuel cell system and OCI's green methanol bunkering.
Gain unparalleled insight over two days of presentations from industry experts. Network and knowledge share with 200 fellow attendees across the maritime propulsion, lubrication and fuel sectors setting the path for 2030 and 2050. Book your place today and save 20% on the delegate rate – simply enter the code PFFEARLYPREM when you book online.
Alternatively, call our team on +44 1329 825335 or email conferences@propulsionconference.com