GTT, Lubmarine, DNV, ABS, Yanmar, The Methanol Institute, WinGD, Sauer Compressors, Nikkiso, Castrol, Bureau Veritas, Amogy, Mares Shipping and Lloyds Register have all recognised the benefits of the Propulsion & Future Fuels Conference and have confirmed their sponsorship of the two-day conference. Book today to meet them and many other industry leaders.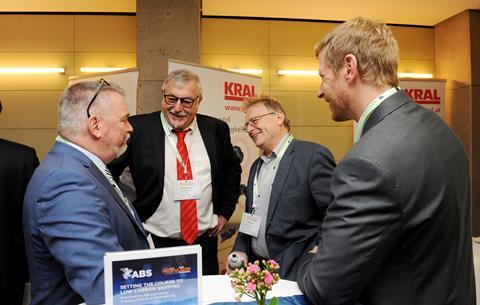 With two weeks to go there is one final PDA (tabletop stand) available. This is a perfect way to join the conference with two delegates and have brand visibility during conference breaks and between sessions. Shipowners representing a fleet of 5100 vessels are already confirmed alongside 200 high profile industry players.
Product Display Area (1 available) - An opportunity to promote your brand in the Product Display Area which is positioned as an integral part of PFF to ensure maximum delegate and speaker engagement. Including Exhibition area, table, 2 chairs and access to power supply, 1 full page advert in the PFF Delegate Handbook and PFF Complete Conference Handbook download, Homepage listing and PFF Corporate Branding & Awareness Package.
To snap up the final PDA at €4900 contact Sue Stevens on sstevens@mercatormedia.com and +44 1329 825335 or email conferences@propulsionconference.com