Straits Energy Resources has signed a letter of intent with Fendercare Marine to make Victoria Bay Port Limit, Malaysia the preferred ship-to-ship (STS) energy transfer hub in Asia.
Victoria STS, a 70% owned subsidiary of Fajar Maritime and Logistics Sdn Bhd, which in turn is a 60% owned subsidiary of Straits, has been awarded a concession to develop an integrated offshore ship-to-ship energy transhipment hub at Victoria Bay Port Limit.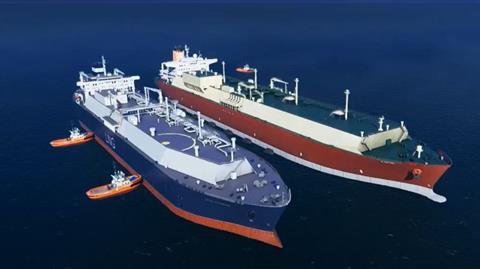 The hub will be Straits' sustainable energy flagship project in the area, spanning 3,309 hectares and supporting an initial six STS berths with safe water depths of up to 30 metres.
"This collaboration will kickstart Straits' foray into the sustainable and alternative energy space and together with Fendercare, our prime focus right now is to establish Victoria Bay Port Limit as a major energy transhipment hub in Asia," said Straits' Group managing director, Dato Sri Ron Ho Kam Choy.
Under the agreement, Fendercare will be registering Victoria Bay Port Limit, Labuan as an official STS hub, promoting the hub as the preferred site in Asia for STS transfer of LNG and alternative fuels. Fendercare will also provide the necessary equipment, specialised personnel, advisory control and training and certification for Victoria STS staff.
"We are confident we can develop Victoria Bay into an STS hub location for transfer of all oil and gas cargoes without restriction on vessel sizes," said Fendercare's managing director, Elizabeth Skinner.
"As the drive increases for the world to transition to cleaner and greener sources of energy, LNG STS is becoming more commonplace," she added.