The winner of The Motorship Award 2022 was Lloyd's Register, with their project - With Orca.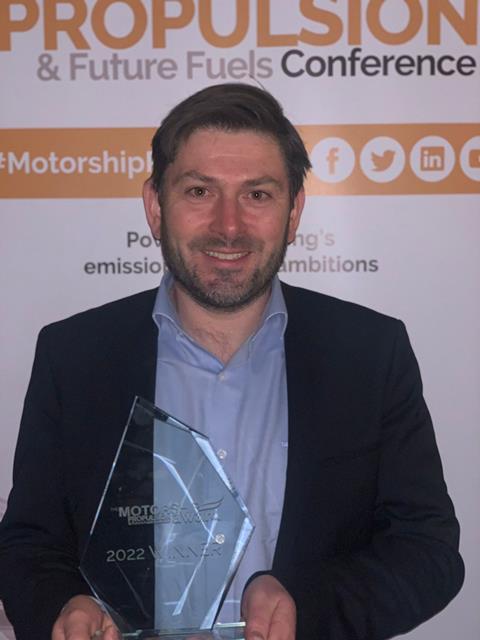 With Orca; Norwegian zero-emission bulk carrier project, on behalf of Egil Ulvan Rederi, The Norwegian Ship Design Company, Heidelberg Materials and Felleskjøpet.
Returning to Propulsion and Future Fuels 2023, Michel North will be presenting "Hydrogen projects update, and initial lessons learnt" within the Hydrogen session. He will be presenting various projects using hydrogen as a fuel, including an update on With Orca. These will include projects that are already delivered and in operation, as well as projects that are in build or soon to be built.
Michael North is Lloyd's Register's Commercial Manager for Norway. He leads LR's commercial activities in the area and has many years of experience in the Marine industry having started his career as an Electro-Technical Officer sailing on cruise vessels before moving into shore-based sales and project roles. Originally from the United Kingdom, he started working regularly in Norway in 2007 and then moved permanently to Oslo in 2009 and now is also a Norwegian citizen.
Take a look at the conference programme, then book your delegate space for the 44th edition of the Propulsion & Future Fuels conference. If you need help booking your space, interested in speaking or sponsoring please contact the Event team on +44 1329 825335 or email conferences@propulsionconference.com