Navtor and Ingenium Marine have embarked on the first steps of a deal which will see Navtor acquire Ingenium, 'transforming the way the industry views traditional log-keeping'.
The deal is the latest bold move for maritime technology firm Navtor, which acquired US-based vessel analytics and performance optimisation specialist Tres Solutions in early 2021.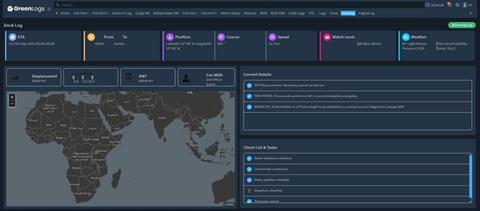 Once the nonbinding agreement is ratified, Navtor will integrate Ingenium's digital logbooks into its e-Navigation and performance product portfolio, unlocking a range of benefits that 'propel vessels logbooks into the smart shipping age' according to Navtor chief executive, Tor Svanes.
"Navtor is dedicated to making life simpler, safer, more efficient and profitable for our customers through unique digital solutions," said Tor Svanes. "Digital logbooks may not be mandatory yet, but when the industry sees what is possible, they will be… and there will be a rush to adopt to maximise competitive advantage," he added.
Ingenium has spent the last five years developing a Class and Flag State approved solution compliant with IMO guidelines and regulatory standards. Instead of crew members filling in paper logbooks, Ingenium's software allows them to input data on a single, secure platform, with real-time data sharing to shipowner or management offices on shore.
"Workloads are reduced, decision making enhanced, money saved and compliance made easy," explained Ingenium founder, Amitabh Sankranti.