OCI's Barend Van Schalkwyk, the lead on the methanol bunkering in Ulsan and Singapore has joined the speaker line up for this year's conference.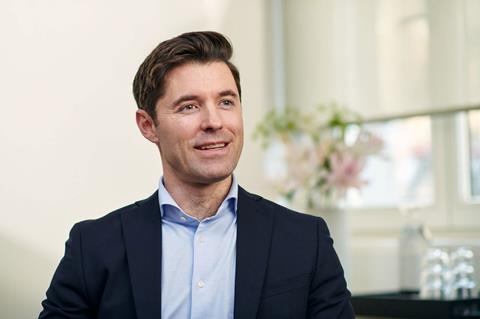 In July 2023 OCI successfully bunkered the world's first green methanol fueled container ship with OCI's HyFuels ISCC certified green methanol, establishing green methanol as the low-carbon fuel catalyzing the decarbonization of the shipping industry.
The bunkering operation marks the start of the ship's maiden voyage, which will see it sail from Ulsan to Copenhagen, bunkering in Singapore, Egypt, and Rotterdam en route.
Speaking in the Methanol session Barend Van Schalkwyk, Business Development Director will present on Decarbonizing global shipping: The practical steps to leveraging green methanol's potential.
Green methanol is a crucial alternative fuel for the maritime sector to reach its decarbonization targets and the leading choice for the industry today. Drawing on OCI's position as the world's largest green methanol producer through its OCI HyFuels brand, Barend will share recent experiences supplying and bunkering the world's first green methanol powered container ship and highlight what more needs to be done.
Barend is a business development director of marine at OCI Methanol Europe, based in Amsterdam. He joined OCI in 2021 and has been involved in various group infrastructure projects as well as being responsible for driving the development of green methanol as a marine fuel at OCI.
Join OCI and our professional line-up of expert speakers including Total Lubmarine, Kongsberg Maritime, Maersk Mc-Kinney Moller Centre for Zero Carbon Shipping, GTT, MAN Energy Solutions, and WinGD at the 2023 Propulsion and Future Fuels Conference.
Book your place today and save 20% on the delegate rate – simply enter the code PFFEARLYPREM when you book online.
Alternatively, call our team on +44 1329 825335 or email conferences@propulsionconference.com