Submissions are now invited for the 2022 Propulsion and Future Fuels Conference, to be held in Le Méridien hotel, Hamburg 22-24th November 2022. The Motorship Propulsion and Future Fuels conference is the top technical conference in the maritime sector manifesting its ongoing presence after 43 years.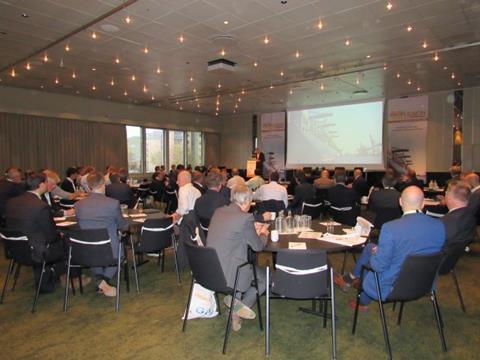 Propulsion & Future Fuels continues to draw senior management from across the sector, the last conference welcomed over 30 technical directors running a combined fleet of no less than 5100 ships!
To be considered to present to this strong audience you are invited to put forward a 250-word abstract by 14th January 2022. The 43rd edition of the annual conference will cover the following topics:
Batteries and Hybrid energy for big ships.
Digitalization – Cyber security risks / Route Optimization / Digital tool Efficiency / Legality / Digital Twin.
Multifuel engines.
Ammonia – Implications on other machinery and technologies / Safety rules.
Methanol – Implications on other machinery and technologies / Safety rules.
eFuels - synthetic bunkering / Incoming taxes & levy's.
Fuel Cells as a solution for generator sets or auxiliaries.
Regulatory changes to the 2030/40 IMO targets.
Regulatory drivers – what to do with the old vessel / How are new vessels funded?
Carbon Levy
Retrofit solutions
Abstracts should be no more then 250 words and should be sent, with a biography of the speaker, headshop photo and logo to conferences@propulsionconference.com by 14th January 2022 at the latest. You can book now, you and use the discount code 'early' to get 20% off. alternatively, please contact Sue Stevens, Brand manager, The Motorship SStevens@mercatormedia.com or call +44 1329 825335.