Call for paper requirements, deadlines, and topics are out now.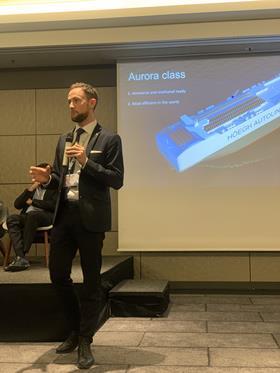 This is your opportunity to speak at the conference. Share your knowledge. Learn from others. Network and develop your business outside the conference room between the technical learning sessions.
This year Propulsion and Future Fuels will take place from 21-23 November in the Empire Riverside Hotel Hamburg.
Submit your 250-word abstract, biography and photo to be considered. The deadline for submissions is Friday, 24th February 2023. All abstracts should be sent to conferences@propulsionconference.com
Following the current industry trends, Propulsion & Future Fuels are requesting abstracts covering the following topics:
Challenges of new technology / Cyber security rules / Operational Technology / Safety.
Carbon Capture & offshore storage.
Advances in exhaust gas cleaning systems.
Advances in Lubrication.
Hydrogen / Fuel Cells - New Innovations / Safety / Compliance issues / Lubrication
Ammonia – New Innovations / Safety / Compliance issues/ Lubrication
Methanol – New Innovations / Safety / Lubrication
Retrofit Solutions
Green Solutions for LNG, e.g. Bio Methane.
For further information regarding the call for paper topics or submissions, please contact the event team at conferences@propulsionconference.com.