Learn about some of this year's most innovative low-emissions vessel partnerships, as voted for by the editor of The Motorship. Then have the opportunity to network and celebrate with the winner during the conference dinner.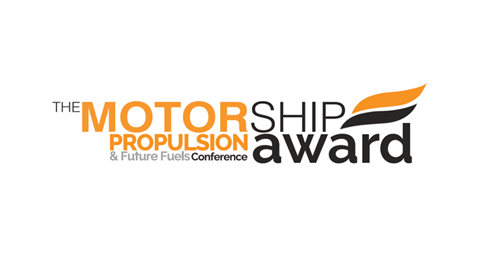 The five finalists will present their projects at Propulsion & Future Fuels 2022 from 22-24 November. Entrants were asked to submit projects which engaged a minimum of two industry sectors and whose projects focused on fuels, containment, infrastructure, engine considerations or class rules and safety.
As ever, the winning project will be selected by delegates attending The Motorship's Propulsion & Future Fuels Conference, which will be held in Hamburg on Tuesday 22nd November 2022. The shortlisted nominees will present their projects in a special session held during the event, while the winner will be determined by a vote from conference delegates.
This year's finalists are:
With Orca; Norwegian zero-emission bulk carrier project – Presented by, Michael North, Sales & Marketing Manager for Norway & Iceland, Lloyd's register.
The Aurora Class - the future of deep sea shipping – Presented by, Henrik Andersson, Head of Technical Development, Hoegh.
Solutions for groundbreaking carbon-transport-and-storage project – presented by, Kristian Mogensen, Promotion Manager, MAN-ES
Wärtsilä Two-Stroke Future Fuels Conversion platform – Presented by, Stam Achillas, Head of Business Development & Sales, 2-Stroke Fuel Conversions, Wärtsilä
NYK Line newbuilds set for net zero with WinGD system integration – Presented by, Stefan Goranov, General Manager, Sustainability Solutions WinGD
To celebrate with the winner and boost your networking opportunities book your Premium Delegate space now and receive these exclusive benefits:
Conference attendance with lunch and refreshments on both days.
Full documentation in electronic format - Conference Handbook and Presentations Download.
Place at drinks reception (22 November).
Place at conference dinner (22 November).
Place at technical visit (24 November).
For conference attendance only, you can book using the standard package.
Book now and have your say, either visit the conference website or contact the team on +44 1329 825335 or email conferences@propulsionconference.com.