The full programme for the 44th Propulsion and Future Fuels conference 2023 boasts a plethora of expert presenters.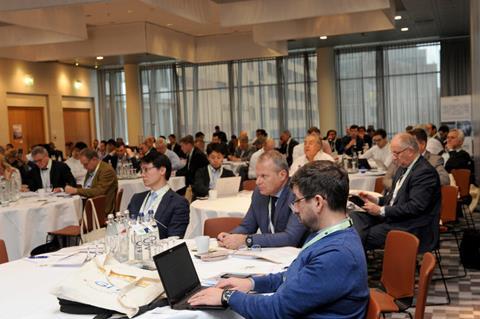 These include:
Claus Winter Graugaard, Head of Onboard Vessel Solutions, Mærsk Mc-Kinney Møller Center for Zero Carbon Shipping
Rolf Stiefel, Country Chief Executive, Bureau Veritas Marine & Offshore
Chris Leontopoulos, Director, Global Ship Systems Center, ABS
Serge Dal Farra, Global Marketing Manager, Total Lubmarine
Rasmus Stute - Area Manager, DNV Maritime
Mark Penfold Technical Specialist, Power Generation, Lloyd's Register
The conference will address and provide solutions to EU and IMO decarbonisation regulations with a final programme featuring:
The Cost of Decarbonisation & Who is Going to Pay
Solutions for 2030
Safety Challenges for New Technology
The Motorship Awards
LNG Beyond Transition
Ammonia
Methanol
Hydrogen
Carbon Capture
Retrofit
Advances in Lubrication
Whether you want to learn about solutions for 2030, or alternative green fuels that will achieve net-zero goals, this conference will provide a look into the future of shipping and give you a platform to ask your questions directly to key suppliers, and policy makers. Be a part of the community that is shaping the future of shipping.
With 200 attendees, from 30 countries including over 30 operators managing a combined fleet of 5,100 ships, this conference provides the ultimate mix of learning and networking, including 11 sessions over the 2 days, giving the opportunity to meet and discuss practical, technical developments in the fields of propulsion technologies and alternative fuels across two conference streams. Book your place now!