ABB is to provide shaft generators and turbochargers for two of the biggest freight vessels ever ordered by DFDS, which will take delivery of the ro-ro ships from Jinling Shipyard in China in early 2019.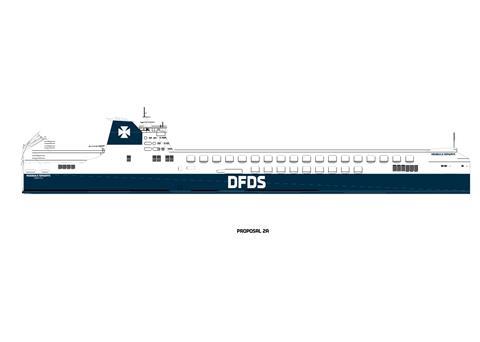 Two shaft generators will be installed in each of the 6,700lm cargo ships, allowing the main engines to operate at a wider speed range. The shaft generator system takes its power from main engines, increasing safety if there is a failure on the auxiliary engine.
By using an alternative power source the shaft generators allow the main engines and the propeller pitch to be optimised no matter what the vessel speed, improving overall fuel efficiency. The system will be tailored for the vessels which will operate in DFDS' North Sea network.
The shaft generator system also enables the vessel to be sensitive to the local community and environment when it reaches port. This allows the ship to shut down its auxiliary engines when it berths, reducing emissions and vibrations.
Two high performance A270-L turbochargers for two-stroke engines were selected for each vessel, reducing fuel and consequently lowering emissions further. The turbochargers offer greater engine operating flexibility with high pressure tuning for part or low loads. They are designed for best efficiency in slow- and ultra-slow steaming.
Juha Koskela, managing director, ABB's Marine and Ports business, said: "Efficiency and safety are cornerstones of the maritime industry and our shaft generators will introduce both to these DFDS vessels. Not only is this an environmentally friendly technology but it is also very cost effective."
DFDS holds an option of a further four vessels.
Tore Anderson, CEO Optimarin, was one of the panellists at the recent Propulsion & Emissions Conference, discussing the forthcoming Ballast Water Convention.
For further information, contact the Events team on +44 1329 825335 or email conferences@propulsionconference.com.
Follow the event on Twitter @PropulsionConf.