Data analysis of more than 400,000 oil samples from ExxonMobil's MobilGard Cylinder Condition Monitoring (CCM) programme has suggested that opportunities to manage damaging engine issues are being missed.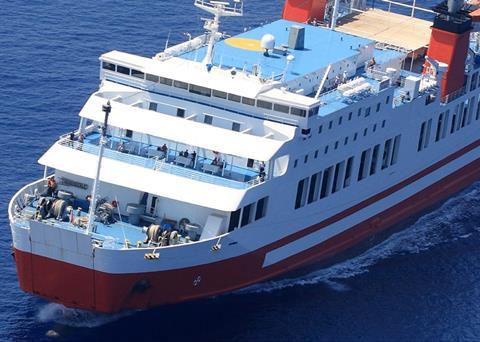 ExxonMobil's analysis found that despite a wide range of potentially damaging engine issues, as many as 50% of ship operators could mitigate engine failures with the right management in place, including optimising cylinder oil feed rates.
Iain White, global marketing manager, ExxonMobil Marine, said: "Operators are constantly under pressure to save money, so efficiency continues to be front of mind. The data captured by our MobilGard CCM programme has indicated that many are missing the opportunity to drive that efficiency, and some are even facing a real risk of catastrophic engine failure."
ExxonMobil cautioned that engine over-lubrication, as well as wasting oil, can generate excessive piston and liner wear, resulting in high costs for operators.
The analysis found that 43% of vessels have an issue with cat fines, which can lead to catastrophic engine failure in severe cases. Fifteen percent of engines were also suffering from cold corrosion, which can reduce engine life dramatically if operators fail to address the problem quickly. Nine percent of vessels see high levels of iron in the scrape down oil, the study found. This is indicative of engine wear and can lead to reduced piston, liner and overall engine life, A quarter of vessels experience water washing problems, as the presence of water in the engine removes the cylinder oil from the liners and can cause high wear.
ExxonMobil was just one of the companies presenting at the 2017 Propulsion & Emissions Conference. Find out more information about downloading the papers and presentations from the event here. A full report will appear in the June issue of The Motorship.
The next event in The Motorship calendar is the Gas Fuelled Ships Conference, which takes place from 13-15 November 2017, onboard the Viking Mariella, which will give participants the unique opportunity to view a working fuel cell in situ. For more details go to www.motorship.com/gfsconference.
For further information about this year's event and the 2018 40th Anniversary Conference, taking place in Hamburg on 9-10 May 2018, contact the Events team on +44 1329 825335 or email conferences@propulsionconference.com.
Follow the event on Twitter: @PropulsionConf