Looking to avoid unnecessary maintenance costs and to extend the life of engines, whilst also meeting environmental regulations? Join industry leaders ExxonMobil, Shell, TOTAL Lubmarine, Maersk Fluid Technology and Parker Kittiwake at the Propulsion & Emissions Conference for technical updates and discussion on the latest cost saving condition monitoring and lubrication strategies.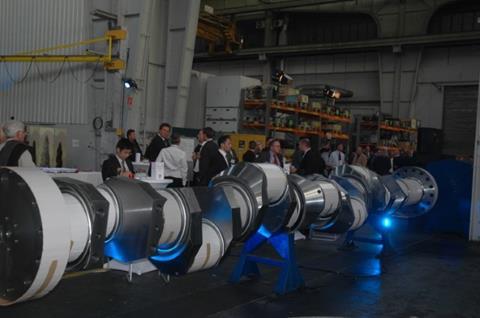 With an eye on ensuring operators meeting environmental regulations whilst also saving money by avoiding unnecessary maintenance costs, the Propulsion & Emissions Conference will give delegates the opportunity to find out about the latest solutions for cylinder conditioning that will cover lubricant selection, proactive condition monitoring, blending on board, emission reduction and improving reliability whilst improving engine performance.
Presentations will include:
A multi-fuel future: the impact of the IMO global sulphur cap on fuel and lubricant selection: Iain White, Global Marketing Manager, ExxonMobil Marine Fuels & Lubricants
Reducing risks of system failure through proactive condition monitoring: Larry Rumbol, Marine Condition Monitoring Manager, Parker Kittiwake
Blending on board to optimise the needs of specific engines: Sune Lilbaek, Head of Sales & Marketing, Maersk Fluid Technology
Potential for CO2 emission reduction of low viscosity and low friction lubricants in 4-stroke medium speed marine engines: Jean-Philippe Roman, Technical Director, TOTAL Lubmarine
Advanced lubrication strategies for reliability and minimised Operational Expenditure: John Schackel, Product Application Specialist Marine, Shell Global Solutions The session will conclude with a Panel Discussion including experts from MAN Diesel & Turbo and WinG&D who will feed back on experiences gained from customers.
Panellists to include: René Sejer Laursen, Mechanical Engineer, M.Sc., MAN Diesel & Turbo, Konrad Räss, Senior Manager, Materials & Tribology R&D, WinG&D
The early bird delegate rate is currently available. Book your place now to save 20%.
For further information contact the Events team on +44 1329 825335 or email conferences@propulsionconference.com.
Follow the event on Twitter: @PropulsionConf