Stefan Micallef, Director MEPC, IMO and Ole Graa Jakobsen, vice president, head of fleet technology, Maersk Line will give the keynote addresses at the 39th Propulsion & Emissions Conference. Book your place to hear from the regulator and the world's largest container fleet on ensuring a compliant and efficient fleet for the future.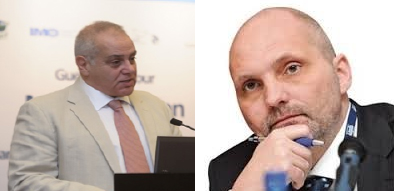 Micallef's address will inform participants on the outcome of the recent Pollution Prevention and Response meeting so delegates will hear first-hand from the legislators on the next steps and will have the opportunity to ask questions for clarification. Meanwhile, Jakobsen will cover how Maersk Line is actively supporting further improvement of the environmental footprint of shipping, which is supported by global uniform regulations and strict enforcement. As the operator of the world's largest container fleet, which also has a high ownership ratio, Maersk Line is fully aware that the environmental regulatory landscape the industry is facing in the near future, poses some interesting challenges. To solve these challenges, while meeting efficiency and emissions ambitions, Maersk Line runs large scale change programs to ensure a compliant and efficient fleet for the future.
Entitled 'Futureproofing your fleet' and jointly chaired by Lars Robert Pedersen, deputy secretary general, BIMCO and Martin Kroeger, managing director, VDR, the P&E Conference will bring together owners/operators and equipment manufacturers to discuss technical advances and in-the-field experiences. Through case studies, operator panel discussion sessions, OEM updates and technical overviews, the programme will inform owners/operators with the knowledge needed to future-proof the global merchant fleet.
View the full programme online here now!
The annual Motorship Propulsion & Emissions Conference is recognised as the most technically informative as well as the longest established conference for the global shipping industry. For further information contact the Events team on +44 1329 825335 or email conferences@propulsionconference.com.
Follow the event on Twitter: @PropulsionConf