Read independent reviews of this year's Conference from companies such as ER Schiffahrt, Mitsui OSK Line, Claus-Peter Offen Tankschiffreederai and find out why many leading operators attend the longest running technical conference every year.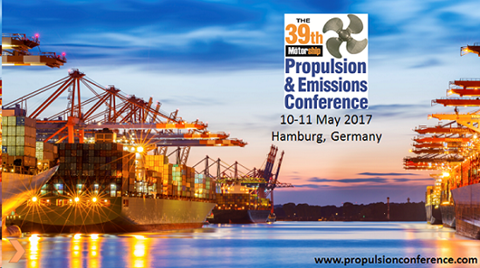 The Motorship Propulsion & Emissions Conference has become an annual meeting point for the industry. Ship owners, operators, ship designers, engine manufacturers and suppliers, chief engineers and technologists, classification societies, senior management and industry decision makers all gather together to network, discuss, debate and share information on the pertinent issues such as the 2020 sulphur cap, reduction of greenhouse gas emissions and Tier III NOx emission control areas.
Testimonials include:
It was my first time attending the conference by MOTORSHIP and I found the conference was really valuable in terms of exchanging owner and operator's opinion and to have latest information of major oil companies and manufacturers. I do recommend this conference to the other parties of Japan. Kenta Arai, Director of Technical Division, Mitsui OSK Line.
The Propulsion & Emissions Conference in Hamburg was very useful, some items could be solved right away. Some new contacts could be made. First time the CIMAC User Group was invited and showed up with participants and even actively involved in the panel discussion. Jörg Erdtmann, Vice President, Technical Management and Service, NSB Niederelbe Schiffahrtsgesellschaft & Chairman CIMAC WG10
Read the full list of testimonials here and find out why you should attend the 40th annual Propulsion & Emissions Conference.
Register your interest here to be informed about the 2018 Conference, which will take place on 9-10 May 2018 in Hamburg.
For further information, contact the Events team on +44 1329 825335 or email conferences@propulsionconference.com.
Follow the event on Twitter @PropulsionConf.