IMO/MEPC, Maersk Line, Solvang, John T Essberger, Hapag-Lloyd, Wilh Wilhelmsen, Hamburg Sud, NSB Niederelbe Schiffahrtsgesellschalf, Columbus Shipmanagement, BIMCO, MAN Diesel & Turbo, WinGD, Wärtsilä, VDR, DNV GL, Caterpillar, Shell, Maersk Fluid Technology, TOTAL Lubmarine, ExxonMobil, ABB Turbocharging, KBB and many more. Ship owners qualify for special rates – book your place now to join these world class companies.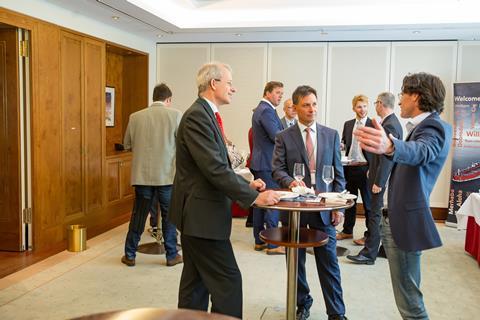 The annual Motorship Propulsion & Emissions Conference is renowned for bringing together key stakeholders in Hamburg and this year's event, the 39th edition, will be no exception. Entitled 'Future proofing your fleet', the programme will bring together owners/operators, equipment manufacturers and other stakeholders, to discuss technical advances and in-the-field experiences with the aim of equipping delegates with the knowledge to 'future-proof' the global merchant fleet.
The packed two-day programme will feature technical presentations, case studies, panel discussions and a unique opportunity for delegates to interact with the CIMAC Engine Users Working Group who will discuss working with emissions abatement technologies and future environmental compliance challenges.
The keynote addresses on 'Future proofing your fleet to comply with forthcoming regulations' will be given by:
Stefan Micallef, Director, Marine Environment Division, International Maritime Organisation (IMO) and Ole Graa Jakobsen, Vice President, Head of Fleet Technology, Fleet Management & Technology, Maersk Line.
The early bird delegate rate is currently available. Book your place now to save 20%.
For further information contact the Events team on +44 1329 825335 or email conferences@propulsionconference.com.
Follow the event on Twitter: @PropulsionConf