Wilhelmsen and Kongsberg are joining forces to take the next step in autonomous shipping by creating a new company which specialises in bringing the technology to the market.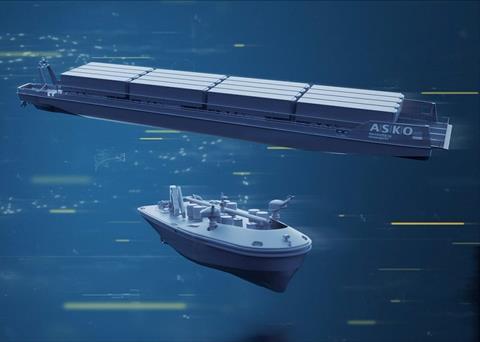 The new company called Massterly will offer a complete value chain for autonomous ships, from design and development, to control systems, logistics services and vessel operations.
"In recent years there has been rapid development driven by a significant increase in demand from customers worldwide, from the traditional maritime industry and others. Massterly will be crucial for digitalising the infrastructure and operations," said Geir Håøy, president and CEO of Kongsberg.
Combined experience
Massterly will see land-based control centres established to monitor and operate autonomous ships in Norway and internationally.
With a combined 360 years of experience, the new company will benefit from Kongsberg`s unique technological expertise and solutions and Wilhelmsen's leading experience in logistics and ship management operations.
"Currently, we are at the very beginning of this development, but we see and believe that there will be a significant market for these types of services in the near future. For Norway as a maritime nation, this will be an important contribution to reach the UN sustainable development goals," said Thomas Wilhelmsen, Wilhelmsen group CEO.
A key milestone in Norway's maritime autonomy story was the decision to build Yara Birkeland in May 2017.
When completed, it will be the world's first fully-electric container vessel and will be completely autonomous by 2020, sailing between Yara's Norwegian production facilities at Herøya and the ports of Brevik and Larvik.
The new joint venture company will be based at offices in Lysaker, Norway and be fully operational from August 2018.