A proposal to designate the Mediterranean Sea as a Sulphur Emissions Control Area will be submitted to the IMO's Maritime Environment Protection Committee following a unanimous decision by contracting parties to the Barcelona Convention at a meeting last week.
The decision was taken by the contracting parties to the Convention for the Protection of the Marine Environment and the Coastal Region of the Mediterranean (Barcelona Convention) and its Protocols at the 22nd meeting (COP 22), which was held between 7 and 10 December 2021 in Antalya.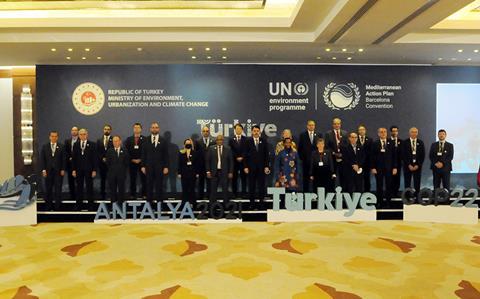 The 22 members adopted a decision to designate the entire Mediterranean Sea as a Sulphur Emission Control Area (MED SOx ECA) under MARPOL Annex VI. The proposed SECA would extend existing 0.1% sulphur limits on maritime fuel to non-EU members of the Barcelona Convention, including Albania, Algeria, Bosnia and Herzegovina, Egypt, Israel, Lebanon, Libya, Montenegro, Morocco, Syrian Arab Republic, Tunisia and Turkey.
The MedECA could enter into force as soon as January 2025, subject to approval within the IMO. However, no agreement was reached on a parallel proposal to designate the Mediterranean Sea as a NOx Emission Control Area (NECA). Negotiations are expected to continue on NOx reduction targets over the coming two years.