The Singaporean maritime engineering services provider Sembcorp Marine has opened talks to combine its operations with local competitor Keppel O&M, the two companies announced in a stock market filing yesterday.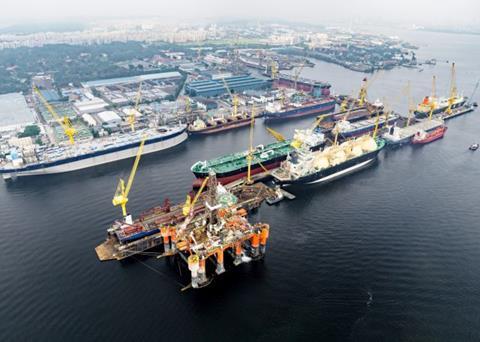 The two companies have agreed to discuss a potential consolidation, which would focus on expanding the combined company's operations in the offshore wind and clean energy sectors. Under the proposed structure, Keppel O&M's legacy rig business would be spun off into a standalone entity.
The two companies announced that discussions around the terms of the combination and due diligence would take a number of months. The Motorship notes that Singapore's sovereign wealth fund, Temasek, is a major stakeholder in both Keppel and Sembcorp Marine, and would be likely to own a controlling interest in the consolidated company.
Both Keppel O&M and Sembcorp Marine have been affected by a slowdown in activity in recent years, as well as Covid-19 related increases in manpower costs. Sembcorp Marine was itself spun off from previous owner Sembcorp Industries in 2020.
As a leading supplier of offshore rigs for the offshore sector, Keppel O&M was particularly affected by a slowdown in offshore investment. Keppel O&M recorded a loss of SGD1.2 billion in 2020. Keppel O&M's parent company Keppel noted that it plans to divest its holding in the combined entity.
Sembcorp Marine's has won a number of contracts in the UK offshore sector, including the Dudgeon Offshore Wind Farm Project, an offshore substation and topsides for the Hornsea 2 Offshore Wind Farm, and the HVDC offshore converter platform for the Sofia Offshore Wind Farm.