A research paper published in the International Journal of Naval Architecture and Ocean Engineering in December 2021 has demonstrated the importance of considering dynamic engine behaviour when designing propulsion systems for 2-stroke engines.
The researchers from the Harbin Engineering University in China and Delft University of Technology in the Netherlands modelled the propulsion system of a 13,000-dwt chemical tanker with a slow-speed 2-stroke main diesel engine and controllable pitch propeller and a shaft generator.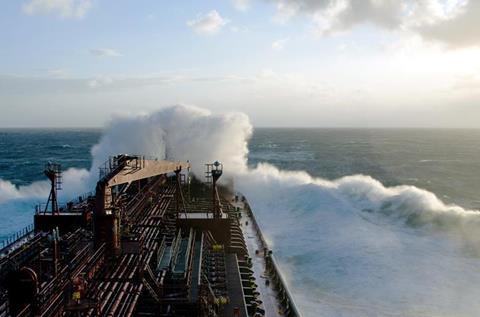 Their aim was to add to publicly-available data on the performance of hydrodynamic models when assessing thermal overload in modern 2-stroke engines. Typically, this has been assessed using static engine limits or models, a situation they say often doesn't adequately consider load changes.
Using a mean value first principle parametric engine model integrated into a ship propulsion system model, the researchers demonstrated that dynamic engine behaviour should be considered, rather than just the static engine operating envelope. They found that the engine could be thermally overloaded during ship acceleration or the compressor could surge during deceleration even if the engine power trajectory was within the static engine power envelope.
The engine modelling considered a 4,170kW MAN 6S35ME engine, and the researchers calculated a range of factors over a complete engine operating cycle including fuel consumption, air mass flow, scavenge efficiency, air excess ration, engine torque and speed, heat and mechanical loses.
Sea condition was modelled using a simple sea margin, and future work will see more detailed sea state modelling employed including wind and wave factors. The effects of adverse sea conditions on engine behaviour will be explored in the context of the trend to lower installed power on ships to comply with the IMO's Energy Efficiency Design Index (EEDI) regulations.
Concerns have been raised in the industry that, in severe sea states, EEDI's minimum power requirements potentially create a risk.