Russian shipping operator Sovcomflot appeared at the Gastech 2017 conference in Tokyo to discuss its broader LNG plans and its belief that the future of tanker industry belongs to LNG-fuelled vessels.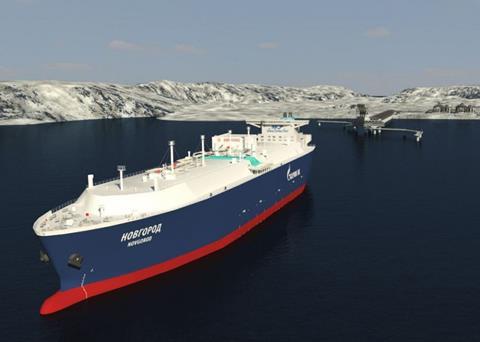 The main theme presented by Sovcomflot at the conference was the use of LNG as a promising fuel for large-capacity vessels, which will significantly increase environmental compatibility and efficiency.
Sovcomflot is pioneering the conversion of the Aframax class of vessel to LNG and in March 2017 ordered what is understood to be the first gas-fuelled Aframax vessels in the market.
"Aframax is one of the key size categories for tankers employed in transportation of liquid hydrocarbons. These are ships that are most in demand to cater for Russian oil exports."
"Sovcomflot and Shell are initiating the conversion of this segment of large-capacity tankers to gas engine fuel," said Sergey Frank, CEO, Sovcomflot.
He added that Sovcomflot aspires to become a leader in the global transformation of maritime transport towards more efficient and environmentally friendly systems and technologies.
A key news event in the run-up to the opening of Gastech was the signing of a bunkering agreement between SCF Group and Shell for the supply of gas engine fuel for SCF's new Aframax tankers.
On 26 March, the SCF fleet gained the world's first ice-breaking LNG tanker, Christophe de Margerie, which on 29 March successfully berthed at the gas terminal in the Port of Sabetta (YNAD), becoming the first vessel to do so.
The tanker is intended to serve the Yamal LNG project, transporting LNG all year round in the difficult ice conditions of the Kara Sea and Gulf of Ob.