Herose, Total Lubmarine, JP Sauer and DNV GL recognised the benefits of Propulsion & Future Fuels 2018 and have confirmed their sponsorship of the three-day conference. Book today to meet them and many other industry leaders.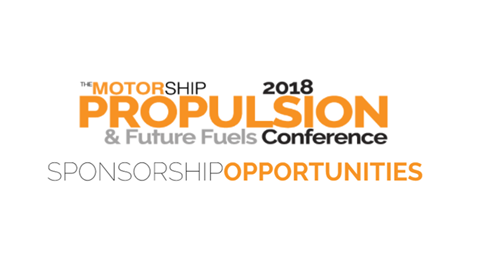 DNV GL are the gold sponsors of the event. Andreas Bodmann, VP Director of Communications, DNV GL – Maritime, commented that "as a company driven by safety and sustainability, DNV GL are pleased to be sponsoring this new, enhanced event that will focus on the latest developments in efficient power and sustainable propulsion technology."
The Motorship Propulsion and Future Fuels Conference provides an exceptional platform for your company to market itself through our varied sponsorship packages. It brings all the benefits of your brand being associated with premium content in a face-to-face thought leadership environment.
A range of options are available to suit any budget. The full selection can be viewed here.
Benefits across all packages include a corporate branding and awareness package as standard, ensuring your brand gets visibility from day one. This includes but is not limited to:
Your logo on all advertisements and marketing collateral
Your logo on 30,000 programmes distributed globally
Dedicated online profile and link to your website
Online advertisement (size subject to package chosen)
Brand exposure in the PFF 'preview' issue of The Motorship magazine, both in-print and online
Promotion on PFF social media channels (Twitter, Facebook, LinkedIn).
Opportunities start from just €1425.
Over two conference days attendees will benefit from insightful technical presentations, either in streams or plenary sessions, with the event culminating in a technical visit to a hybrid powered ship on day three. As a sponsor you will benefit from a 25% discount on delegate places for your guests.
Contact the events team for more information on the packages available on +44 1329 825335 or emailconferences@propulsionconference.com.