Day one of propulsion and Future Fuels will feature a propulsion session exploring engine design for the future and a fuels session looking into shipping''s gas fuelled future. Which sessions will you attend?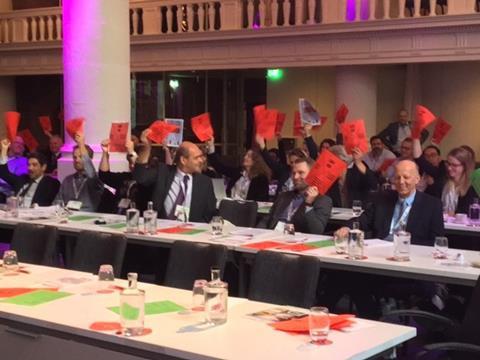 These sessions will be the first parallel streams of the conference and will take place in the main conference room and in the additional conference room on the floor above.
Session 3.1 'Engine design for the future' will feature two stroke and four stroke engine-developers who will discuss cutting edge engine design in light of environmental and performance challenges. This session will include the following presentations:
Two-stroke developments for fuel saving - Kim Rene Hansen, Senior Research Engineer, MAN Energy Solutions
X- and X-DF Low-Speed Engine Technology and Operating Experience - Rudolf Wettstein, General Manager Marketing & Application, Winterthur Gas & Diesel Ltd
Session 3.2 'Shipping's gas-fuelled future' will focus on the technical developments refining LNG-powered shipping and introducing other gas fuels to the mix. This session takes the form of a panel discussion and will include four of the industry's leading professionals covering fuels from LPG to LNG:
LPG cargo as a fuel onboard existing LPG carriers - Stavros Niotis, Engineer, Principal, Global Gas Solutions, ABS
ME-GI mark 2, the continued development of MAN Diesel & Turbo Dual fuel 2-stroke engines - Mr. Nikolaos Kourtidis, Process Engineer, MAN Energy Solutions
Evolution in gas propulsion: LPG and Ethane as marine fuel - Max Liese, Sales Engineer, TGE
Re-thinking LNG Transfer - Vincent Lagarrigue, Director, Trelleborg Oil & Marine
If you're already attending, choose your streams today and maximise your time at Propulsion & Future Fuels 2018. If you haven't yet booked, with just five days to go book your place today online, by emailing us at conferences@propulsionconference.com or call +44 1329 825335.