Scandlines and STX Finland have signed a letter of intent (LOI) to build two new double ended gas-fuelled ferries.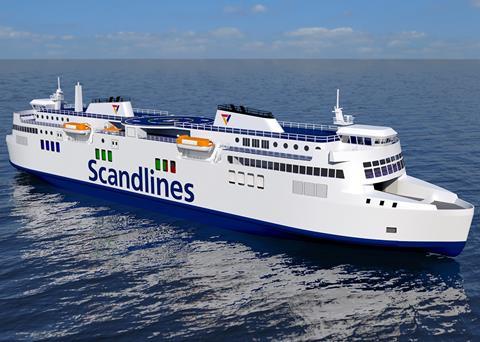 Scheduled for spring 2015 delivery, the two ships are intended for the route between Rostock (Germany) and Gedser (Denmark), but the design will allow them to be used between Puttgarden (Germany) and Rødby (Denmark) as well. Each ferry will have a capacity of 1,300 passengers and 72 trucks or 382 cars. Operation on LNG instead of HFO will result in significant reductions of nitrogen, CO2 and particulate emissions, with sulphur emissions at practically zero.
Scandlines and STX Finland will undertake negotiations under the LOI in order to reach a final contract. STX Finland expects the project to bring some 1,000 man-years of work for its own yards and its subcontracting network.