The Motorship Award returns in 2019 honouring and recognising innovative low emissions vessels partnerships in the zero emissions race. A shortlist of four projects will be presented at Propulsion & Future Fuels 2019 from 19-21 November.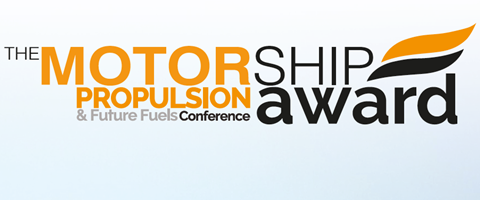 Submissions should be sent directly to The Motorship Editor, Nick Edstrom by the end of this month so don't delay!
Simply send us a paragraph about your project ensuring you include the following information:
Project end date – when will results be available
Project focus (list those that apply) - fuels / containment / infrastructure / class rules or safety / engine considerations
Industry sectors involved (minimum of 2) - ship owner / shipyard / class society / naval architect / equipment or fuel supplier / academic institution
Shortlisted entrants will present their projects at The Motorship's Propulsion and Future Fuels Conference 2019, where the overall winner will be decided by a delegate vote.
The deadline for nominations is 30 May 2019. To discuss a nomination, please contact Nick Edstrom on conferences@propulsionconference.com or call +44 1329 825335.