The Motorship Award returns in 2019 honouring and recognising innovative low emissions vessels partnerships in the zero emissions race. A shortlist of four projects has now been finalised!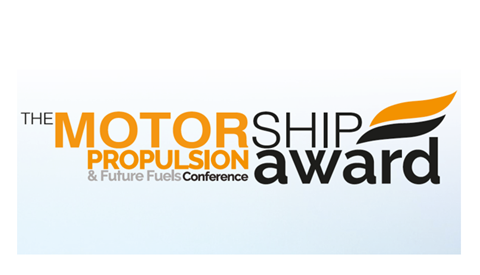 The four finalists will present their projects at Propulsion & Future Fuels 2019 from 19-21 November. Entrants were asked to submit projects which engaged a minimum of two industry sectors and whose projects focused on fuels, containment, infrastructure, engine considerations or class rules and safety.
This year's finalists
Grimaldi Group – 'Grimaldi Green 5th Generation'
Hurtigruten – 'Hurtigruten to power cruise ships with dead fish'
WeTech – 'The First RoPax Ferry in the world with Zero-Emission Sailing Mode'
Stone Marine – 'Gate Rudders'
Further information about each project will be released in the coming weeks.
The overall winner will be decided through a delegate vote on 20 November 2019.
To have your say on the winner of this year's Motorship Award book your place today! Contact the events team on +44 1329 825335 or email conferences@propulsionconference.com.