Thordon Bearings is to supply its seawater-lubricated COMPAC propeller shaft bearing package for a new Fincantieri-built cruise ship designed to set new standards in environmental protection.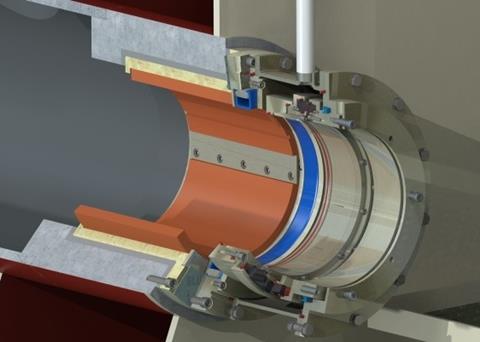 When used in conjunction with the COMPAC bearing system, seawater lubricates the bearings to ensure the smooth, effective and safe operation of the vessel. It will be installed on Regent Seven Seas' 238m Seven Seas Explorer.
Under US Environmental Protection Agency regulations, all vessels over 24m operating in US waters must switch over to EALs in all oil-to-sea interfaces before their next dry docking.
"More and more shipowners are realising that water-lubricated propeller shaft systems not only meet US EPA rules governing the use of Environmentally Acceptable Lubricants (EAL) but its use can also reduce operational costs," said Craig Carter, director of marketing, Thordon Bearings.
Thordon says its system guarantees a wear life of 15 years and significantly reduces a shipowner's annual operating and maintenance costs, compared to an EAL-lubricated metal bearing and two seal system.
"Seawater-lubricated bearing technology negates the purchase, storage and disposal of costly mineral and synthetic oils," Mr Carter added.
The 56,000 tonne vessel, which will become the cruise line's flagship vessel, is currently under construction at Fincantieri's Sestri Ponente shipyard. Delivery is scheduled for summer 2016.