Delegates at this year's propulsion & Future fuels will hear from experts in decarbonisation and emissions during the opening keynote session.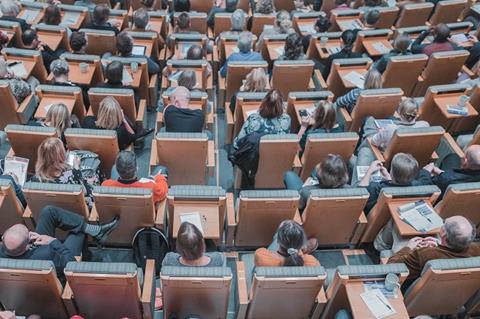 Boosters and blockers to decarbonisation
Roger Strevens, VP of Global Sustainability at Wallenius Wilhelmsen will cover the topic of 'Decabonisation – boosters and blockers' and will tackle regulatory and other change drivers, innovation and digitalisation for decarbonisation. The presentation will question if the level of innovation we currently have is up to the challenge of decarbonisation and will explore the linkages between digitalisation and decarbonisation. Wallenius Wilhelmsen operate a fleet of around 130 vessels servicing 32 trade routes to six continents, and a global inland distribution network, 77 processing centres, and 13 marine terminals.
Bridging the gap between projected emissions and IMO targets
Jasper Faber, Aviation and maritime specialist and Manager, Mobility & Transport at CE Delft, will discuss the revised parameters of the IMO GHG study which now includes updated transport work projections and contemporary GDP projections as well as an overview of the options to bridge the gap between projected emissions and the targets of the Initial IMO GHG Strategy.
Zero-emission transition pathways
Carlo Raucci, a principal consultant at UMAS will present the Zero-Emission Vessels Transition Pathways study as his keynote address, which will explain what the transition will look like and how we make it happen. The study will identify the conditions that will need to happen to achieve a transition towards a decarbonised shipping industry, mapping potential transition pathways (milestones, enablers and barriers) that a wide range of shipping stakeholders can use to guide their own strategies.
View the full conference programme here.
Hear from over 40 world renowned expert speakers taking part in future fuel showcase sessions, innovative project presentations, and sessions centred around the application and uptake of alternative fuels.
Don't miss out! Book your place today!
There is just one week to go until the 2019 Propulsion & Future Fuels Conference. Book your place today online or contact the team on +44 1329 825335. Email conferences@propulsionconference.com.