Specialist designer and Fincantieri subsidiary, Vard, has secured contracts for the design and construction of two commissioning service operations vessels for Norwind Offshore with the option for an additional two./p>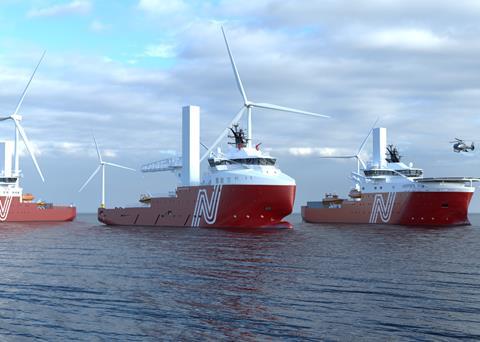 The €140 million deal will also see Vard convert an existing platform supply vessel to a service operation vessel.
The commissioning service operations vessels are based on Vard 4 19 design and tailor-made for services and maintenance operations at offshore wind farms.
The first vessel will be outfitted and delivered in Norway in Q2 2023, with the hull to be built in Braila, Romania. The second one will be built and delivered in Vung Tau, Vietnam and is scheduled for delivery in Q3 2024.
The third vessel, one of Vard's platform supply vessels, has been in operation in Asia and Australia and will now sail to Brattvaag, Norway, for an extensive conversion to a service operation vessel. Delivery is expected in Q2 2022.
With a long history in the offshore and maritime industry, Norwind Offshore is newly established as a ship owning company offering specialised vessels for the offshore wind sector.